By Chris Stonor
This week the U.S Milwaukee County Sheriff's Office (MCSO) announced nine deputies are now certified FAA drone operators, reports patch.com. According to Faithe Colas, Director of Public Affairs & Community, the force has two craft that can be used at any time of the day. She said, "The drone can be used as needed within Milwaukee County or if designated by the Sheriff for outside agencies."
Each operator has completed a three-day basic drone operation class. They subsequently had to pass the FAA Part 107 test to obtain their drone licence. This expires in two years, but it can be renewed.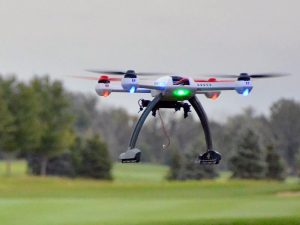 The primary use of such craft will be during search and rescue operations, natural disaster assessments, vehicle crash investigations, critical incidents, community relations activities, as approved by the Sheriff, training exercises and other situations deemed appropriate by the Sheriff or his designee. The Sheriff's Office plans to share the technology with other departments.
Colas continued, "If an outside agency or another community wants to request the use of the drone, they can send a request to the Sheriff."
Formal proficiency training with the Unmanned Aircraft Systems (UAS) is scheduled, at a minimum, once every six months. The MCSO conducts basic training with the UAS once a month to establish operating efficiency in different weather conditions throughout the year.
Milwaukee joins a long line of police forces from all around the world that use drones today in the line of duty.
For more information
https://www.facebook.com/MilwaukeeCountySheriff/posts/the-milwaukee-county-sheriffs-office-continues-to-provide-the-best-in-public-saf/10158294540440189/
(News Source: https://patch.com)