By Chris Stonor
A leading public safety UAS consulting group, American Skyfire Consulting, announced this week the launch of "the most robust and comprehensive drone as First Responder (DFR) program set-up in the nation", reports geospatialworld.net.
The company claims it is "a revolutionary means by which the deployment of drones enhances response to emergency situations and adds an element of safety for public safety agencies and the community."  The DFR programs aim to decrease response times, provide situational awareness and increase efficiency.
Matt Sloane, Skyfire Founder and CEO, commented, "DFR programs like America's Chula Vista have proven to be a much more streamlined way to ensure drone coverage over active incidents. In our effort to always stay ahead of technology and regulations, we look forward to helping many more agencies adopt these types of programs and keep both responders and citizens safe."
Skyfire is "a pioneer in supporting such programs." In 2019, working on behalf of the Chula Vista Police Department (CVPD) with support from the City of San Diego, the company became the first consultancy to help achieve FAA approval for the nation's first active emergency response Certificate of Authorisation (COA) with a Beyond Visual Line of Sight (BVLOS) provision for public safety as part of the FAA's IPP program. This certification allowed CVPD to operate drones within the nation's first and only DFR program within a 40 sq. mile area, more than 10 times the previous allowed coverage area.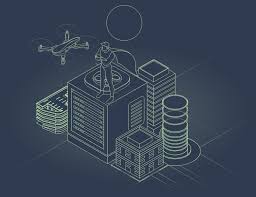 The Skyfire comprehensive DFR program offers:-
: Equipment– consultation and facilitates the purchasing of the latest craft from a basic entry-level to the more complex.
: Training – program development, FAA regulations, UAS operations, Part 107, and hands-on tactical applications including advanced courses in SWAT operations, accident reconstruction, and evidence collection.
: FAA Consulting –initial Part 107 certification as well as Blanket and Jurisdictional COAs to both Tactical Beyond Visual Line of Sight and traditional Beyond Visual Line of Sight operations.
: Software – multifarious software, where Skyfire provides public safety teams with everything from remote video streaming to full remote-piloting capabilities from the comfort of a desktop computer.
: Program Operation –agencies lacking crew resources to initiate a DFR program, a Skyfire team that can fly the drone/s, and through software packages, offer communications and command teams the ability to see "low latency live-streaming data to make time-critical decisions and maintain all public safety decision making."
Visual presentation
https://www.youtube.com/channel/UCAOuWdmOhjsswjvTE-ln-dQ
For more information
(News Source: https://www.geospatialworld.net)