By Chris Stonor
All around the world an increasing number of police forces are deploying drones to improve their public service, whether it be in America or Europe, Asia or Australia. For example, in the UK, Nottinghamshire Police revealed recently that its drone unit is helping to locate suspects and missing people on a weekly basis, reports telegraph.co.uk. The force said it had deployed drones 675 times since January, helping secure 47 arrests and successfully locate 11 missing people. Chief Constable Craig Guildford, said, "The implementation of our Drone Team has been nothing short of revolutionary."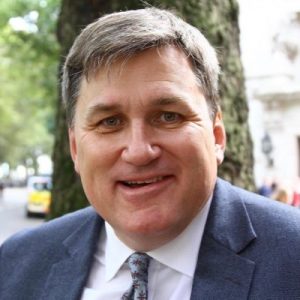 Kit Malthouse
During the past 11 months, the Team has completed more than 475 spontaneous deployments, in which police are responding to an incident without time to prepare. It also used drones in 200 pre-planned operations. Nottinghamshire has three quadcopter drones in its fleet, manufactured by DJI.
Policing Minister, Kit Malthouse, explained that drones have enormous potential as they are cheaper and also more efficient. He commented, "They can be deployed much more quickly and in a much more localised way [than helicopters]. So you can stick a drone up from the back of a van above a public demonstration or public order situation or even take one out of the back of a car and go in pursuit of a criminal."
Drones are also quieter, creating less disturbance when flying over residential areas.  Malthouse continued, "From a safety point of view, we have to make sure it's all fine and dandy but I think there's a lot of potential there." Adding, "We'll see how we go."
 The National Police Air Service, which provides air support for the 43 forces in England and Wales, is presently trialling drones made by Israeli firm Elbit Systems as a replacement for its helicopters.
 For visual presentation
https://www.youtube.com/watch?v=DVyLSfFrR6o
For more information
https://www.nottinghamshire.police.uk
(News Source: https://www.telegraph.co.uk)