By Chris Stonor
Fotokite, a company with offices in Switzerland and America, announced this week, the unveiling of its fully autonomous aerial tethered drone, the Fotokite Sigma, reports dronewatch.eu. The company is supplying European fire-fighters and public safety teams alongside its distribution partners in Italy, France, Germany, Switzerland and the UK.
The actively tethered UAS, equipped with low-light and thermal imaging capabilities, is one of "the few systems on the market able to achieve true autonomous flight while providing a bird's-eye-view from elevated perspectives." Fotokite Sigma can assist any European first responder team, of any size, in gaining invaluable situational awareness (see video).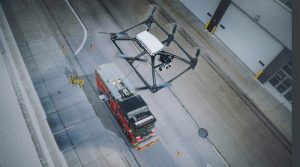 Fotokite Sigma is easily deployed by launching, flying, and landing via the single push of a button. It requires no active operating which allows teams to focus on missions by providing live thermal and low-light imaging from a bird's-eye-view.
Reliability, durability, and safety are key aspects of the Fotokite system. The tethered drones have a weatherproof IP55 rating and ideal for harsh weather conditions such as wind, snow or rain. The reinforced, load-rated, ultra-thin tether that connects the drone to the ground station acts as an interference-free connection as well as a power source, allowing the system to fly for over 24 hours on the go.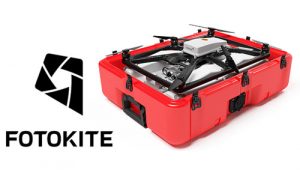 Fotokite was founded in 2014 and today is backed by Credit Suisse Entrepreneur Capital, Sony Corporation, Qualcomm Ventures and 360 Capital Partners. The company has won several awards including the GENIUS NY 2018 1st Prize and 2015 Qualcomm European Qprize.