By Chris Stonor
DroneUp, the State of Florida and LLC (Limited Liability Company), have signed a partnership agreement for Unmanned Aerial Vehicle (UAV) services, reports a press release. This agreement allows the purchase of complete drone solutions to all state agencies, commissions, political subdivisions, institutions, and local public bodies allowed by law. The award is the first of its kind for the drone industry.
The services under the accord are available for use by all 50 county states and the District of Columbia. Florida is now able to use the award for the benefit of state departments, institutions, agencies, political subdivisions, and other eligible entities.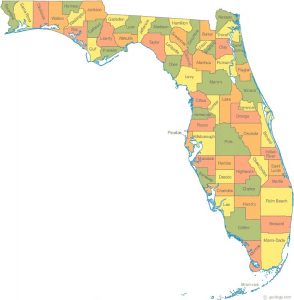 Florida and its 50 County States
DroneUp's agreement includes the categories for Emergency Support Services, Law Enforcement Support, Aerial Inspection or Mapping Data Services, Agricultural and Gaming, and Agency Media Relations and Marketing. It's anticipated that the primary users will be Agriculture & Game Management, Emergency Management, Transportation, Forestry, Mines, Minerals and Energy, and Public Universities and Community Colleges.
Tom Walker, DroneUp's CEO, commented,  "Florida allows businesses to thrive through education and innovation. Welook forward to supporting our hardworking state and local agencies both in Florida and nationwide."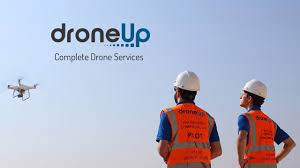 The drone company, created in 2016, is a leading player within the industry. It has been attracting a lot of publicity in recent months for its partnership with supermarket giant, Walmart, and healthcare specialist, Quest Diagnostics, delivering Covid-19 test kits to local residents in various American locations including Cheektowaga, New York.
Visual presentation
https://www.youtube.com/channel/UCrE91Vd1M9_LRXeRtnws2QQ
For more information
https://www.naspovaluepoint.org/portfolio/unmanned-aerial-vehicle-drone-services-2019-2024/droneup-llc/