Japan's determination to be at the forefront of "the fourth industrial revolution" was clearly shown this week when the country's Ministry of Land, Infrastructure, Transport and Tourism (MLIT) announced the formation of an entirely new administration tasked with overseeing urban air mobility (UAM) preparations, reports dronebriefing.hu.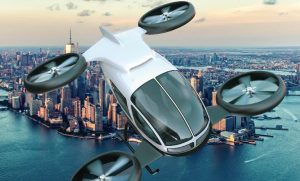 The responsibility of this Next Generation Aviation Mobility Planning Office is to plan and create regulatory and safety measures that help to govern UAM activity in Japan. The office will examine both unmanned drones for delivery, surveillance, inspections as well as future piloted UAM air taxi and other transport services. 
The MLIT plans to regularise beyond visual line of sight (BVLOS) operations by 2023. During that same year, Japan aims to launch its first eVTOL air taxi services.