By Chris Stonor
A drone system's company, sees.ai, is a leading member of a group of eight partners who has won a share of UKP30 million funding from the UKs Future Flight Challenge, reports scottishconstructionnow.com.
A proportion of the money will be allocated to address the Covid-19 pandemic. The company website states, "(We) are experts in robotics and autonomy, control systems and dynamics, GPS-denied navigation, RF comms, embedded systems and high-risk operations."
The consortium which includes the Swedish-based Skanska, a world major project development and construction company, is developing an advanced drone system that will facilitate better and faster exchange of information between offsite and onsite teams, help increase productivity and health & safety of onsite workers, and, overall, reduce the number of visits to a construction area.
The drones flying Beyond Visual Line of Sight (BVLOS) by operators in a control room will enable remote execution of complex, close-quarter missions on industrial sites including the capture of aerial data on a large scale.
John McKenna, CEO of sees.aisaid, "As the Covid-19 crisis continues, there is mounting pressure to keep our construction sites, industrial sites and infrastructure running, while protecting people's health. Our solution will bridge the gap between offsite and onsite teams, allowing crucial work to continue and increasing productivity, without risking people's safety."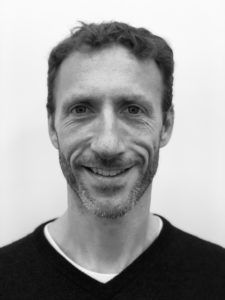 John McKenna
NATs, the UK's main air navigation provider, and Vodafone are technical partners for the project. sees.ai's solution will be operated by Terra Drone, a leading drone service providers, for tests with end-clients Skanska, Skanska Costain STRABAG working in partnership with HS2 and Atkins. The Sellafield's in-house drone team will test the sees.ai solution on their site.
Gary Cutts, Future Flight Challenge Director, commented, "At this challenging time for the international aviation industry, it is a great testament to the UK's drive and ambition that we have had such a strong response to the first funded Future Flight competition. The breadth, quality and creativity of the bids has been exceptional and the economic and social benefits offered are very significant. The projects we're now launching will position the UK strongly to drive the 3rd revolution in aviation."
sees.ai was founded in 2017 by four engineers, from Apple, CERN and McClaren, financially supported by several Hedge Fund companies including Eton Park with USD14 billion assets under management.
For more information
https://ktn-uk.org/transport/future-flight/
(News Source: https://www.scottishconstructionnow.com)