By Chris Stonor
After many trials, the Countbot Solution, developed in partnership with Delta Drone and GEODIS, is about to begin its first warehouse inventory operations, reports a press release.
 "The Countbot solution", says the release, "Combines robotics, drone technology and the use of AI. It simplifies pallets counting in the warehouse in terms of operating time and means implemented while increasing the reliability of inventories."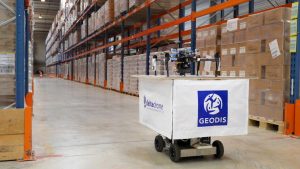 It continues, "Thanks to AI solutions and an interface dedicated to the logistics professions, the use of the system does not require any specific on-site installation, in particular no marking on the ground or other imprints that could deteriorate over time."
Previous UAMN article on Delta Drone:
https://www.urbanairmobilitynews.com/business-partnerships/watch-video-delta-drone-international-to-be-australias-first-listed-drones-as-a-service-business/
The Countbot system, used in GEODIS warehouses around Paris and the South of France, is compatible with a wide range of barcodes, allowing operations in many different types of warehouses. The planning of a first set of commercial operations will be carried out in sites operated by GEODIS. Meanwhile, Delta Drone develops a range of drones alongside the associated services.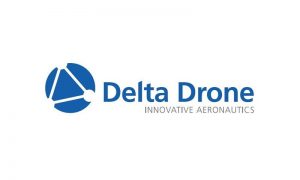 The release concludes, "The system safety is optimised and the risk of falling nullified. This serves as a mast stabiliser set at the top of it. The drone, an essential component of the solution, allows very high-quality images that comply with processing constraints."
Visual presentation
For more information
https://www.deltadrone.com/en/https://geodis.com/fr/en/activity/contract-logistics/warehousing-solutions-value-added-services