By Chris Stonor
Tallinn-based AI-driven tech startup, Hepta Airborne, announced this week a new investment of EUR2 million to digitise its energy infrastructure and automate inspection, reports eu-startups.com.
The investment came from SpeedUp Group and EIT InnoEnergy, along with previous investors, Contrarian Ventures, Expansion Capital, Thorgate Ventures, and Markku Jääskelainen.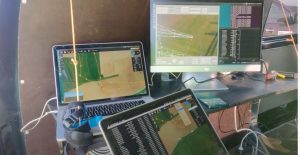 Power line inspections along with other forms of infrastructure via drones in both urban and rural settings is quickly growing. It is far safer given that human inspectors can often work in potential hazardous and dangerous situations. Such drone inspections also take a shorter time and can be more accurate with the readings.
Formed in 2017, Hepta Airborne automates the analysis of power lines by utilising not only drones, but also helicopters and satellites. The company offers a full service, from gathering the data to analysing it. All sensor data is delivered via single software solution built by Hepta Airborne, called 'uBird'. The software can automatically detect defects in power lines and other infrastructure.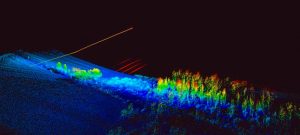 Hepta's CEO, Henri Klemmer, commented, "Our solutions increase the accuracy of defect detection by more than 33 percent compared to conventional methods. The uBird software turns more than 250 km of power line data into actionable end-results in 5 minutes. It takes a single engineer 30 days to do the same, manually."
He continued,  "On occasion, we have reached 400 percent increased accuracy, finding hundreds of faults more per single power line than by conventional means."
Power outages are a major difficulty, but Hepta drones have two particular strengths. They can fly in a strong wind up to 20 metres per second and up to three hours at a time."
The company has long-term plans for expansion. Klemmer explained, "This year, we are adding humidity, soil, and weather information to our algorithms to simulate real-life conditions in the digital environment, so we can predict future scenarios and potential accidents."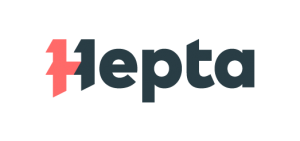 He continued, "Our journey will lead to the creation of digital twins in multiple industries including power lines, gas pipelines, railways and the telecommunication sector. Imagine a world where you obtain an instant assessment of the physical condition of every three-dimensional asset around you."
Bartek Gola, a Managing Partner at SpeedUp Energy Innovation, added, "Globally, there are 100 million kilometres of power lines, and 97 percent of them are being inspected manually. There is space for digital disruption, and this is the area of Hepta's expertise."
Visual presentation
https://www.youtube.com/watch?v=M-oDzehOgsY&feature=emb_logo
For more information
(News Source: https://www.eu-startups.com)