By Chris Stonor
First, it was the UK who created the scheme to counter the scourge of litterbugs by deploying drones as "eyes in the sky", reports dailyadvent.com.
Authorities in Sunderland, Rugby, Wigan, the Greater Manchester area and the county of Warwickshire have turned to drones in their battle against litterbugs as well as the illegal practice of fly-tipping. The latter is allegedly creating 20,000 complaints to officials per week, with the UKs efforts to clean up the mess costing close to UKP5 million per year. Drones are offering vital video evidence to bring these polluting culprits to court. Now, authorities in Ireland and Japan are planning to follow suit and copy the UKs "anti-litterbug success."
Recently, legislation was put forward in Ireland's parliament to begin using drones, as well as close-circuit televisions (CCTV) and automated license plate recognition technology, to crack down on the country's spate of illegal dumping. According to the bill's sponsor, the practice costs local authorities up to EUR10 million per year to deal with – over EUR1 million in Dublin alone.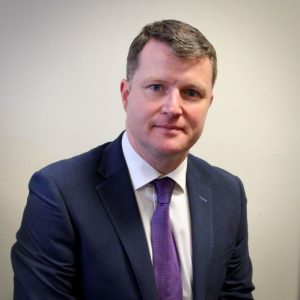 Malcolm Byrne
Malcom Byrne, the legislator from the centre-right Fianna Fáil Party who wrote the drone bill, said to News Talk radio show, "The scourge of illegal dumping is something that affects urban and rural communities. I know from surveying local authorities last year that dealing with littering and cleaning up illegal dumping costs them, in total nationally, between EUR9m and EUR10m per year."
He continued, "So there is a responsibility to look at using any methods at our disposal to tackle this and, you know some local authorities have tried to use CCTV and drones."
Byrne's legislation aims to create a law that gets around some of Ireland's strict data privacy rules that thwarted such previous attempts.
In early January, the county of Limerick were fined EUR108,000 and forced to shut down 90 percent of its 400 CCTV cameras, for various infringements of Ireland's General Data Protection Regulation (GDPR). Byrne's legislation is designed to bypass the present regulatory restriction by creating a clearly defined legal framework legalising specific use of drones and other data-gathering technologies to fight illegal dumping which surpasses the present GDPR restrictions.
Byrne remarked, "If we have legislation that underpins it, which makes very clear that the only reason the CCTV or drones or automated number plate recognition technology used is for the purposes of catching illegal dumping, then that can be done."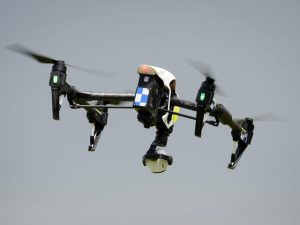 (image: Sunderland Council)
He added, "People who have no sense of civic pride and responsibility will engage in dumping and really, the only way to get them is to catch them on camera, to fine them and if they continue to offend, to imprison them."
In Japan, the city of Koriyama recently trialled drones to detect cases of illegal dumping, which also has become a rising problem. Authorities hired a drone company to patrol a municipal park often used for illegal rubbish disposal.
(News Source: https://www.dailyadvent.com)