By Chris Stonor
Pakistan is to be one of the first countries to deploy drones for "a comprehensive monitoring of its roads and motorway network", reports dailytimes.com.pk. The system will begin at the end of this month.
This "comprehensive monitoring" is to provide a round-the-clock supervision of busy roads, not only assisting in the control and management of the traffic-flow, but also provide an effective interception of crimes. Initially, this drone monitoring will begin over certain motorways, eventually leading to a majority of congested roads around the country.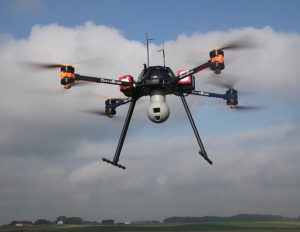 The project was discussed at the National Highways and Motorways Police (NHMP) headquarters last week under its Inspector General Dr Syed Kaleem Imam through a virtual conference attended by officers of the force from across the country. The meeting included a discussion on a five-year plan for modernising the Pakistan motorway police.
Apart from the use of drones, a proposal is under review for an introduction of variable speed limits for different vehicles on the highways with the aim to ensure trouble-free, faster, but safer traffic movement. The existing traffic laws and rules are also being examined for a general overhaul.
(New Source: https://dailytimes.com.pk)