By Chris Stonor
A leading South African private security firm announced this week, it is deploying drones to track criminals in the suburbs of Johannesburg, reports businesstech.co.za.
Fidelity Services Group says it is one of the first providers in the country to use drones to track criminals in suburban areas. The group says these craft will be trialled in the greater Fourways area for two months and then be extended to other suburbs, estates and shopping centres. This region is the fastest-developing commercial and residential hub in northern Sandton, north of Johannesburg.
Wahl Bartmann, CEO of Fidelity, comments that the offering "consists of a mobile command centre with a qualified drone pilot and a fully equipped state-of-the-art drone."
He continues, "The command centre is linked to a tactical response unit for both reactive and proactive purposes. Customers contact a call centre to activate the drone response and on sites where Fidelity ADT already provides guarding, the drone response will be worked into the incident escalation procedure."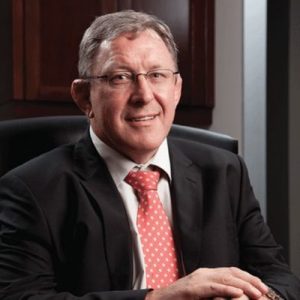 Wahl Bartmann
Bartmann says the deployment is ideally suited to security estates and will increase proactive crime prevention and the ability to plan prevention operations. It will also facilitate a more rapid response to live criminal incidents and scenes.
He adds, "We believe drones and the deployment of a mobile drone team, will not only act as a highly effective visible deterrent to criminals, but also assist to immediately track down and locate criminal elements once an outer perimeter on an estate has been breached, or in any scenario where suspects are at large on a security estate."
Bartmann then points out, "Drones can also play an important role in other emergency situations that require monitoring, such as dangerous fires and land invasions."
Fidelity says its craft will work hand-in-hand with the Vumacam suburb surveillance system and in strict accordance with all privacy and aviation restrictions and laws.
"Drones need to be licenced and flight details have to be approved to fly in certain areas," continues Bartmann. He then explains such operations can only be conducted with the permission of the landowner and/or other designated person able to provide such authority.
He comments, "We are very excited about the introduction of drone technology in the residential space as an added means to tighten the net for criminals and add an additional layer of security."
Concluding, "Its success has already been proven in remote areas and we have no doubt we will have similar success in specified residential areas".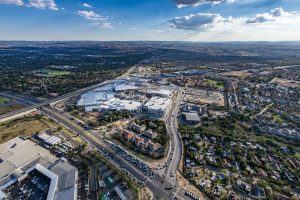 Fourways
Last year South Africa earned an alarming Crime Index of 77.5 out of 100 and a terrible 22.51 rating for safety. These scores on the Crime Index Global Database means the country is ranked as the third most dangerous in the world, with only Venezuela and Papua New Guinea being rated more unsafe. Meanwhile, Johannesburg is ranked in the top 10 of the most dangerous cities in the world.
For more information
(News Source: https://businesstech.co.za)