By Chris Stonor
 Thales has successfully completed the first flight of a half-scale prototype of its 100 long-range unmanned air system (UAS), reports a company press release.
Developed in partnership with Issoire Aviation and Hionos, and with the support of the French Ministry of the Armed Forces via the Defence Innovation Agency (AID), "UAS100 will help meet demand for more cost-effective drone missions with a lower environmental impact," says the release.
It goes on, "UAS 100 combines world-class flight safety performance with the compact design required for unmanned air systems and complies with future European regulations for drone flights over populated areas. The system will meet the requirements of a broad range of missions, including infrastructure inspection, coastal surveillance, border surveillance, event security, search-and-rescue and military operations."
With hundreds of thousands of drones due to enter service over the next 10 years, to compete, Thales is proposing "a long-range, long-endurance UAS developed with the support of the AID and capable of meeting future flight safety, security and certification requirements."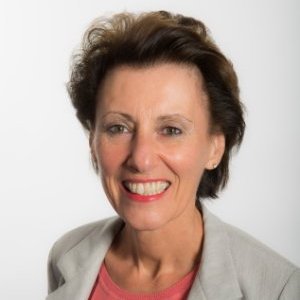 Yannick Assouad
Yannick Assouad, Executive Vice-President, Avionics, Thales, commented, "With this new long-range UAS, Thales is providing the trusted solution needed for civil, government and military inspection and security applications. As well as meeting today's operational requirements, the new system paves the way for the air mobility solutions of tomorrow."
The UAS100 will be involved more with infrastructure inspection, coastal surveillance, border surveillance and event security to search-and-rescue and military operations. Its craft can offer range capabilities in excess of 100 km and its jam-resistant navigation system will ensure safe operation even in dense or cluttered electromagnetic environments.
It is powered by two electric motors as well as an internal combustion engine, guaranteeing the discretion needed to accomplish its missions and operate over populated areas, while ensuring the necessary endurance and resilience to failure.
Visual presentation
https://www.youtube.com/channel/UCBUSZK1OyuyHpZnGilUzj9g
For more information