By Chris Stonor
UK-based Dronecloud announced this week that it has been assigned by Britain's Network Rail to effectuate drone management software across its drone fleet, reports geospatialworld.com.
The accord covers the development and license of this software over the next five years. Network Rail will use it to manage the deployment of multiple drone projects, monitoring and surveying rail infrastructure, while managing in-house and contracted drone operators' activities. The drone management software "will support the safe, compliant, and efficient running of concurrent projects and create an audit trail of completed work."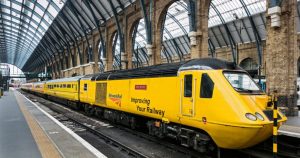 Network Rail owns, operates and develops Britain's railway infrastructure covering 20,000 miles of track, 30,000 bridges, tunnels and viaducts, and many thousands of signals, level crossings and stations. The Network also owns 20 of the UK's largest railway stations, while all the others, over 2,500, are managed by the country's train operating companies.
Rikke Carmichael, Head of Air Operations, Network Rail, said, "With our increasing number of drone flights, we needed a management system to oversee the load to ensure we are as efficient and safe as possible."
And Jan Domaradzki, CEO, Dronecloud, commented, "Network Rail has demonstrated that it is forward-thinking, its team understands the challenges and complexities of enterprise-scale drone operations, so we are well aligned on where we can support them now, and in the future."
He continued, "As operations become more complex, we're experiencing a high level of inquiries from companies. And with dozens, if not hundreds of drone projects running, the traditional mosaic of multiple data points, spreadsheets, emails, is just not a sustainable way of managing operations."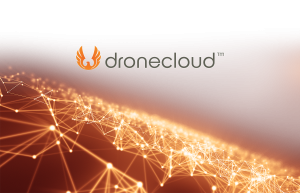 Drones are being used across industries to survey and monitor sites that would previously be expensive, complex, or unsafe to view in person. Also, current and future proposed legislation come with rules and guidelines on the proper planning, operation, and reporting of drone deployment, where the logistics of managing hundreds of drone projects quickly become difficult. This includes ensuring the drones are fit to fly, that the operator is suitably qualified and the task is properly specified. Dronecloud's technology is designed to streamline the administration of drone operations safely and at scale.
Visual presentation
https://www.youtube.com/channel/UCbl2XCEXpwTHa74y3sDKPLw/videos
For more information
(News Source: https://www.geospatialworld.net)