By Chris Stonor
Network Rail announced last week a BVLOS drone flight trial of 25 km from Bicester, Oxfordshire along the East-West Railway, reports a press release. This was the culmination of 18 months work and is viewed as a significant step on how drones can be used to inspect the railway safely, quickly and cost-effectively.
An electric-powered SkyRobot FX10 drone, produced by Robot Aviation, was deployed for the test. The craft has a length of 1.53 metres, a wing span of over 2 metres and the ability to fly for 2.5 hours on one charge. While usually deployed by the military to collect ground information during operations, it is also ideal for inspecting railway lines.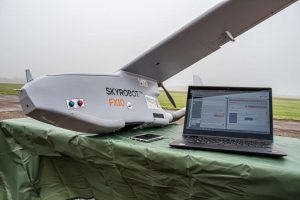 The release explains, "Drones and helicopters have long been used by Network Rail to identify faults on the railway, helping to predict and prevent failures to reduce disruption for passengers, while also representing a safer form of maintenance by limiting the number of manual inspections that need to be carried out by foot."
It goes on, "Until now, drones were only ever flown above the railway when they were in clear sight of the operator, and usually only for four or five km at a time. Yet, the ability to fly Beyond Visual Line of Sight (BVLOS) enables the air operations team to inspect the railway over a much larger area while saving valuable time and costs."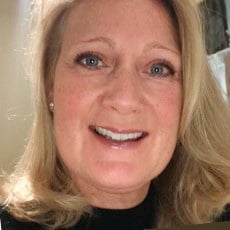 Rikke Carmichael
Rikke Carmichael, Network Rail's Head of Air Operations, commented, "While BVLOS will ultimately provide us with much greater capability, it is worth emphasising that this was a proof-of-concept flight and that a shift to using BVLOS as business as usual will take some time."
She continued, "We'll now turn our attention to agreeing a strategy for using drones both VLOS and BVLOS, after which we will want to engage with industry for the next exciting phase."
A Network Rail helicopter also flew alongside the drone to test whether or not the two could work together. It was proven they did. Data captured by the helicopter is to be used to create a 'digital twin' of the railway line that was flown over.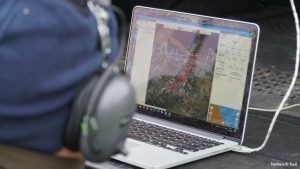 Visual presentation
https://www.youtube.com/watch?v=FOP5UAs7wCE&t=3s
For more information
https://robotaviation.com/products/skyrobot-fx10/