By Chris Stonor
 Cargo drone maker, AerialMetric, has just completed a 225-kilometre-long medical drone flight in Northern Madagascar, the longest cargo flight in Africa to date, reports dronenews.africa.
While, Astral Aerial in Kenya claims the actual longest at over 1,000 kms, it is a much larger craft weighing more than a ton, and is neither designed to carry "special packages", nor battery-powered. Therefore, AerialMetric's new record is for small cargo drones and was achieved while carrying a 2kg medical package.
A WeRobotics, (partners the start-up for its Madagascan leg of the Flying Labs network) statement said, "AerialMetric has carried out four long-range flights with the following range targets: 150km, 175km, 200km, and 225km. We're pleased to report that all flights were carried out successfully across Northern Madagascar."
It continued, "The cargo included two capsules weighing a total of 2kg. We estimate this to be the equivalent of 300 biological samples in terms of weight."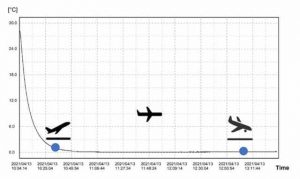 The trial is part of a project in which the World Health Organisation Africa Regional Office (WHO AFRO), funded by the Bill and Melinda Gates Foundation, "is looking to understand the inner workings of drones as a medical logistics solution." The world health body wants to understand "the operations workflows, technical and regulatory requirements, costs, and time savings involved in using medical drone technology."
The project is focussed on a comparative analysis of Zipline's operations in Ghana and AerialMetric's work in Madagascar, but, as WHO claims, "the objective is not to find out which delivery system is better than the other – rather the aim is to build WHO's internal understanding of drone delivery services, to make the most of existing systems and models."
During the record flight, the medical package needed to stay at a similar temperature throughout the duration of its journey and AerialMetric announce they succeeded at this.
 The statement explained, "The cold chain was maintained throughout all four long-range flights. The temperature data showed that the temperature inside the cargo box was kept between 0°C and 2°C throughout the flight. The 225km flight clocked a flight time of 2 hours and 30 minutes. During the flight, the temperature of the cargo box was kept between 0.6°C and 8.6°C."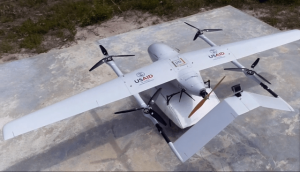 It goes on, "Maintaining the cold chain means keeping patient samples and medicines within a specific temperature range, for example, between 0°C and 8°C. This is absolutely essential because some samples and medicines (such as vaccines) are ruined if they exceed certain temperatures over a given period of time. We had previously demonstrated that the cold chain was fully maintained for over 20 shorter-range flights (under 30km in range) in March 2021. AFRO wanted to know whether the cold chain could also be maintained for much longer-range deliveries. They wanted this to be operationally proven with multiple 150km test flights rather than just simulated."
AerialMetric is the only company, to date, that manufactures cargo drones in Africa. It has been pushing the limits of its unmanned vehicles, especially the lengths to which the craft can deliver medical supplies to remote areas around the country.
Late last year, the company said it had updated the flight range of its Savior 330 drone from 200km to 300km, and also increased its payload carrying capacity to 10kg.
WeRobotics commented, "We believe the 225km flight may be the longest autonomous flight of an e-VTOL cargo drone in Africa to date. We're very much looking forward to seeing AerialMetric's longer-range deliveries directly benefit the 1.4 million individuals living in Northern Madagascar." Adding, "We also hope to have the opportunity of working with AerialMetric and other Flying Labs in Africa and beyond in the coming months and years."
 Visual presentation
 https://www.youtube.com/watch?v=aoAYZsqNc1A
 For more information
(News Source: https://dronenews.africa)