By Chris Stonor
 Drone Delivery Canada (DDC) announced this week that it has opened a new "Commercialisation Centre" to augment its main facility and test range, reports a press release.
This "Commercialisation Centre" is on approximately 100 acres west of the company's main office in Toronto and is to be operational later this month. DDC will maintain a permanent facility there with dedicated staff and that scales with company growth.
The Condor is currently the company's largest drone with a potential range of 124 miles and a payload capacity of 396lb and is fully integrated with the company's patented and award-winning FLYTE software system.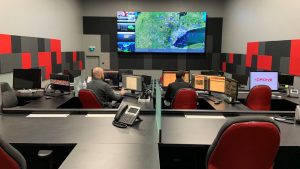 Michael Zahra, President & CEO of DDC, commented, "This new location will facilitate engineering testing, pre customer delivery verification, customer demonstrations, customer & employee training, and maintenance of Condor drones, as well as for future drone platform enhancements and modifications for an anticipated diverse range of future applications, potentially to include inspection and data collection services."
Meanwhile, first trial flights of the next generation Sparrow drone are expected to commence later this month. The craft has a longer range of 30km and a payload capacity of 4.5kg, along with next generation motor technology, next generation battery technology, touchless cargo drop functionality, an optional public announcement system and an optional aircraft parachute.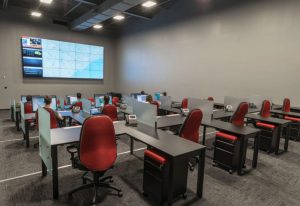 The release states, "This new functionality is expected to further unlock potential customer use-cases and facilitate future flights over people to open up new, commercially addressable future markets in urban and residential areas for B2B and also B2C retail residential deliveries."
Visual presentation
For more information