By Chris Stonor
Manna Aero has pulled off a coup this week with, perhaps, the best-known drinks brand in the world – Coca Cola – securing "the largest drone delivery trial in the world", reports a company press release.
Iconic brands including Coca-Cola, Diet Coke, Zero Sugar, Fanta and Sprite alongside other Schweppes products are now available via the Manna Aero drone delivery in Oranmore, County Galway. Coca-Cola has plans to further roll-out its drinks partnership to other Irish towns in the coming months, potentially leading to the whole of Ireland within 18 months.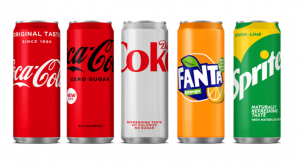 Annmarie Markey, Coca-Cola HBC's Head of E-Commerce, commented, "This exciting partnership with Manna builds on our strategy to make our products available to consumers 24/7, with a more agile route-to-market. It also supports our commitment to sustainability, exploring exciting new technology, to help to reduce carbon emissions."
Michael Cunningham, Manna's Head of Partnerships, added, "Drone deliveries offer a safe, greener, faster and more private delivery solution. The technology has proven itself to be ten times more efficient than traditional road-based delivery options. We look forward to working with Coca-Cola HBC to solidify this partnership as we seek to expand our offerings to additional towns and cities across the country throughout the summer."
The drone delivery trial in Oranmore delivers products up to 2 km within the town of around 10,000 residents, where Manna offers deliveries from leading grocery outlets, take-aways, pharmacies and bookshops. Now, residents can purchase the Coca-Cola range either by adding the products to online baskets or simply by direct purchase.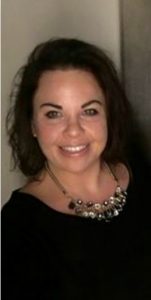 Annmarie Markey
For Coca Cola, this new partnership with Manna supports the company's commitment to reduce carbon emissions. Since 2010, it has reduced total energy use by 29 percent while continuing to explore new low carbon technologies to meet future targets. Manna fits the bill perfectly, offering a safer, faster and more sustainable delivery solution and… proven ten times more efficient than road-based delivery.
Meanwhile, the Covid-19 pandemic has increased 'at-home' occasions, with consumers seeking to create special experiences. Coca Cola's partnership with Manna is the company's first 'direct-to-consumer' offering – delivering drinks directly and rapidly to homes across Oranmore, with or without a take-away or other delivery.
For more information