By Chris Stonor
Drone Delivery Canada (DDC) has announced a letter of intent (LOI) with Drones Express for a long-term, multi route project in Quebec. This partnership will use DDC's Condor drone for the delivery service, reports a company press release.
 The release says, "Under the terms of the LOI, the parties are cooperating to work towards a binding definitive agreement." This Agreement will "set out the terms and conditions respecting a drone delivery solution using multiple DDC Condor drones," and "the Company's proprietary DroneSpotdepots to service multiple coastal communities on multiple routes along the Lower North Shore region of Quebec."
The partnership will use DDC's patented and proprietary FLYTE system, in a SaaS model, where DDC "will provide implementation and commissioning of the system, training, technical support, managed services and remote monitoring" from its Operations Control Centre in Vaughan, Ontario.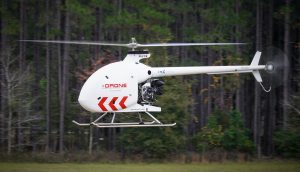 Michael Zahra, President & CEO of DDC, comments, "We are pleased to be working with Drones Express on this innovative commercial opportunity to service the needs of rural communities in Quebec, with potential further network growth in the future. This is a pivotal milestone for us."
François Bertrand, CEO of Drones Express, adds, "Our expertise lies in servicing remote communities in Québec. Using drones to transport cargo and courier parcels is an innovative, reliable, economical and fast transport solution, and the Lower North Shore of Quebec is an ideal region for the implementation of such an initiative. We are ready for the challenge, a first in Canada."
Drones Express vision is to provide Quebec's remote and isolated communities with a reliable, fast, and affordable drone delivery transportation network, thereby contributing to the improvement of the quality of life of these communities.
Visual presentation
https://www.youtube.com/watch?v=z6alNN-Uaxk&trk=organization-update-content_share-embed-video_share-article_title
For more information
https://dronedeliverycanada.com