Drone Delivery Canada (DDC) has a new craft on the block to add to the Sparrow, Condor and Robin. Welcome to "The Canary", reports a press release.
Seen as "the next generation Sparrow", the Canary has already successfully passed its first trials. This new cargo drone is expected to have a range of approximately 20km+ and cargo capacity of 4.5kg.  The release explains, "Features include a new motor configuration, next generation smart battery technology, touchless cargo drop functionality, a future optional public announcement system and an optional aircraft parachute." And goes on, "This new functionality is expected to unlock potential customer use-cases and facilitate future flights over people to open new, commercially addressable future markets in urban and residential areas for B2B and also B2C retail residential deliveries."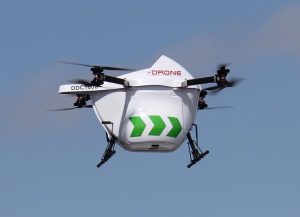 The Sparrow
The initial tests included avionics system configuration, communications with the FLYTE management system and next generation smart battery system, propulsion system (motor spin/ direction) trialing, and on-board sensor testing.
Michael Zahra, President & CEO of DDC, commented, "The Canary's new functionality, especially the aircraft parachute, unlocks potential future use cases that are currently challenging to address, like flight over people, plus urban & residential deliveries."
He continued, "Being able to address these applications with our award-winning solution is on our strategic roadmap and is expected to open up potentially significant and currently underserved markets."
Meanwhile, the Sparrow continues to commercially operate for current customer projects and will continue to be available to future clients.  As previously announced, DDC will look to complete the Robin XL commercialisation as future market demands may indicate.   The long-range, heavy-lift Condor is DDC's largest drone and is fully integrated with the company's patented and award-winning FLYTE software system.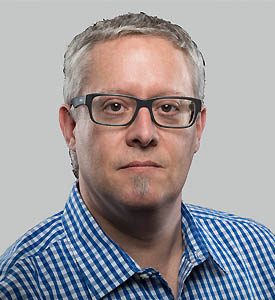 Michael Zahra
DDC is also working towards the further development of ground-based and airborne detect-and-avoid (DAA) systems which are expected to open new commercially viable uses cases, BVLOS operations, reduce operational costs and provide a robust solution to meet even more customer demands.
The Company's turnkey logistics solution is marketed in a managed service SaaS business model in Canada and as a licensed managed service internationally.
(Top Photo: The New "Canary")