By Chris Stonor
Drone Delivery Canada (DDC) announced this week a letter of intent (LOI) with Indian-based company CSC Drone Aviation, reports a company press release.
Under the terms of the LOI, the companies are to collaborate jointly with the local regulator (Directorate General of Civil Aviation) and "work together to identify and analyse market opportunities in India" for DDC's Condor drone delivery solution, leading to a full agreement.
Michael Zahra, President & CEO of DDC, commented, "With a population of 1.4 billion people, and the world's 3rd largest GDP at USD$8.7 trillion, India is a massive logistics market." He continued, "There are numerous potential applications for the Condor, from first-mile/last-mile cargo delivery, to oil & gas, mining, government, military, healthcare, humanitarian aid and infrastructure inspection services."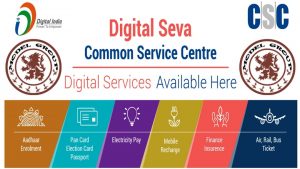 Tushar Jani, Chairman of CSC Group, added, "During the auspicious period of Diwali, we are honoured to announce joining forces with Drone Delivery Canada. The capabilities of the Condor, addresses many commercially viable use cases from commercial/industrial delivery applications to social benefit applications like healthcare."
CSC Group is one of India's leading air cargo handling companies with a presence in Delhi, Ahmedabad, Mumbai, and Kannur. The Group handles more than one million tons of cargo annually and has a leading presence in pharmaceutical healthcare. The company employs over 5,000 people across various Indian locations and gained a number of awards and certifications.
Visual presentation
https://www.youtube.com/watch?v=z6alNN-Uaxk
For more information
https://dronedeliverycanada.com