By Chris Stonor
U.S Californian-based drone company, Elroy Air, has raised USD40 million investment via a recent Series A financing round, reports a company press release. The money will be used to accelerate the development of its Chaparral Autonomous VTOL Cargo Aircraft.
The investment has come from Marlinspike Capital, Lockheed Martin Ventures and Prosperity7 Ventures alongside existing investors including Catapult Ventures, DiamondStream Partners, Side X Side Management, Shield Capital Partners and Precursor Ventures. This most recent financing brings Elroy Air's total investment raised to USD48 million.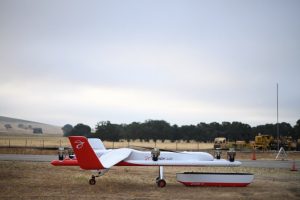 With headquarters in San Francisco, the company was founded in 2016 by Dave Merrill and Clint Cope who met while working in the small unmanned aerial system (UAS) industry. Elroy Air's leadership has backgrounds from Stanford, MIT, Georgia Tech, the Wharton School of Business, and the aerospace, robotics, and drone industries. Recently added to Elroy Air's roster as CEO is Jay Wakenshaw. He is an experienced Aerospace business leader, and has held various high profile leadership roles in both Private Equity held companies and global publicly traded companies, including GKN Aerospace, Ascent Aerospace and Toray Advanced Composites.
David Merrill, CEO of Elroy Air, commented, "This funding propels us into an exciting new stage of our business. We're going to complete the build of full-capability pre-production aircraft, advance our certification programs, secure key supply chain partnerships, and enter into flight-test operations in collaboration with our partners at the Naval Postgraduate School and the US Air Force. It's going to be an amazing next phase!"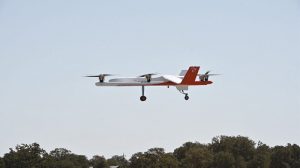 The company is developing the Chaparral: an autonomous VTOL aircraft to deliver cargo rapidly and flexibly by air. Chaparral is designed to fly 300–500 lbs of cargo at a time over a 300-mile range.
The craft is differentiated from other "delivery drones" by its larger payload capacity, and from "air taxi" vehicles by its long-range operation, unmanned / unpiloted flight, and autonomous cargo loading/unloading. Elroy Air's patented autonomous cargo-handling systems enable rapid, efficient, safe operations of the Chaparral system. "A unique capability and the first brought to aerial logistics," says the company.
Neil Keegan, CEO/CIO of Marlinspike Capital, enthused. "Elroy Air is a perfect example of the type of high-growth company that we invest in. We invest in the most promising dual-use technology companies, and the Elroy Air team is leading the field with its unique technology and its opportunity to revolutionise both the commercial and defence logistics markets."
He continued, "Elroy's early partnership with Agility Prime (USAF) and the Navy (NPS) are highlights "tip of the spear" disruptive solutions. We know first-hand how valuable Chaparral will be deployed with our US Forces. We see an incredible growth trajectory ahead and are thrilled to be teamed with Dave, Clint, and the rest of the outstanding Elroy Air team."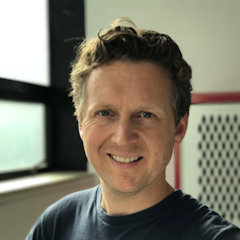 David Merrill
 Visual presentation
https://www.youtube.com/watch?v=f4iGGByu4X4
For more information