By Chris Stonor
German Airways, a subsidiary of Zeitfracht Group (ZG), is to collaborate with drone manufacturer, Wingcopter, to deploy drones for offshore deliveries, reports a press release.
The companies have agreed to purchase 17 Wingcopter 198 delivery drones and acquire options to order an additional 115 craft in two further tranches by the end of 2023. The aircraft are to be deployed from the second half of 2024, initially offshore, for the delivery of spare parts to wind farms.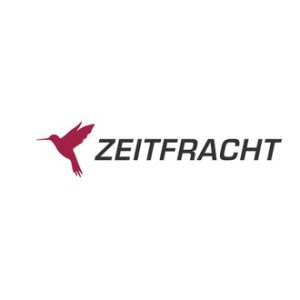 ZG is already successfully operating in this business with its specialised shipping company, OPUS Marine. The release explains, "As the delivery drones must be able to land with pinpoint accuracy on a moving ship, their use will be technologically demanding. German Airways and Wingcopter will work closely together on the development of this feature."
The Wingcopter drones will take off from Rostock Airport, which has been part of the Zeitfracht Group since the beginning of this year, and "offers the development team an ideal environment for extended test flights as well as premises for measurements and the evaluation of the data collected in the process."
Wolfram Simon-Schröter, CEO of Zeitfracht, commented, "We believe the time is now ripe for the commercial use of drones including for the delivery of spare parts to offshore wind farms. With German Airways, our Rostock Airport and the experience of our shipping company OPUS in delivery operations on the high seas, together with Wingcopter we have the ideal prerequisites to drive this technology a huge step forward."
The release continues, "Holding an Air Operator Certificate (AOC), German Airways already fulfills essential requirements to operate Wingcopter's delivery drones in the "specific category" and, later, in the "certified category". In addition, German Airways is also IOSA certified and thus operates according to the highest internationally agreed standards of the international aviation authority IATA."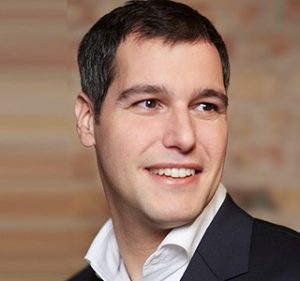 Wolfram Simon-Schröter
Tom Plümmer, co-founder and CEO of Wingcopter, added, "With the planned supply flights to ships and offshore wind farms, we will tap into a new, fast-growing field of application for which the Wingcopter 198 is ideally suited, thanks to its high efficiency, even in extreme weather conditions. In addition, the test site and the close cooperation offer the opportunity to jointly develop further promising business areas."
Footnote
Wingcopter drones can carry a payload of up to five kilograms and, depending on the payload, can cover distances between 75 and 110 kilometres. The aircraft were selected by German Airways because of their strong wind and weather resistance and their globally leading payload-to-range ratio.
For more information
https://zeitfracht.de/en/#section-flip-3-fcac245
(Pics: Wingcopter)