Chris Stonor
HUBVERY is not a name one comes across that often, yet two years ago the research group, StartUs Insights, described the company as being one of the top 5 start-ups impacting logistics alongside such highfliers as Zipline and Drone Delivery Canada. The company develops drone delivery technology to help individuals and firms send and receive their goods instantly.
HUBVERY has announced this week a new OS system, which aims "to change the way drone delivery is foreseen," says a press release. The technology start-up envisions a supply chain "with you as a key component of the cycle."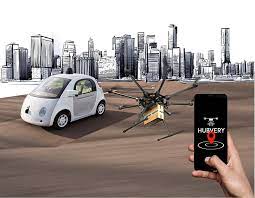 Felipe Castro Quiles, the company's CEO, commented, "Through our Geo-Aerial Bidirectional Routing Information Exchange Logarithm (GABRIEL), we look to facilitate the interconnectivity of UAVs and UAS with the other components of the last mile."
He continued, "(This) peer-to-peer drone delivery network drives companies to see drones as a new source of revenue and create jobs that drive the supply chain and therefore the new digital economy."
GABRIEL "reimagines the last mile by coordinating terrestrial and UAV/UAS Hardware, Software, Firmware, Middleware, Drivers and Applications."  The company's new update includes features that allow a more secure and seamless instant delivery.
Pete Biggam, HUBVERY's Chief Information Security Officer, added, "We aim to extend the last mile and, through our OS, cover secure intercontinental networks of peer-to-peer drone delivery and interconnect suppliers, providers, and clients as a partner."
The release continues, "Intended to solve the disconnect between marginalised or isolated communities, by applying ridesharing principles, and the basics of a shared economy, the Organisation was incubated in Singularity University at NASA, and NVIDIA AI Inception."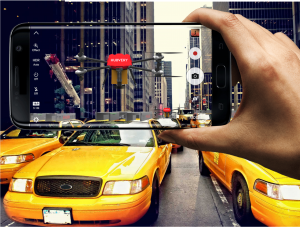 And goes on, "The ongoing global economic recession caused by the pandemic, drove the team of Deep tech specialists to devise the creation of new jobs that respond to the new exponential technologies driving the Fourth Industrial Revolution."
Footnote
HUBVERY recently completed Hyper Accelerator, the market-leading start-up accelerator program to help promising founders fund and scale their company with a 100-Day Global Virtual Accelerator Program.
Visual presentation
https://www.youtube.com/watch?v=enNNdH_1sGM
https://www.youtube.com/watch?v=VUeap3GTgzI
For more information