By Chris Stonor
Indian Logistics company Delhivery has embraced drone technology after purchasing US-based Transition Robotics (TRI), ahead of its IPO scheduled for next year that aims to raise close to USD1 billion.
https://www.businessinsider.in/business/startups/news/logistics-startup-delhivery-files-for-a-nearly-1-billion-ipo/articleshow/87481889.cms
California-based Transition Robotics is focused on building drone Unmanned Aerial System (UAS) platforms, from hardware and software design to testing and manufacturing.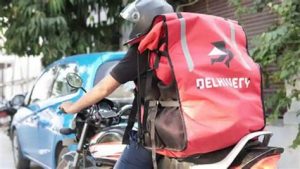 Kapil Bharati, CTO at Delhivery, commented, "As we continue to build our supply chain platform, we must look at the long-term developments poised to shape the industry. Bringing TRI onboard, gives us an opportunity to become directly involved with core drone technology as regulations and use cases are evolving in the country."
This development comes as Delhivery prepares to begin drone delivery trials in India. The company signed an agreement with SpiceXpress, the cargo division of airline firm Spicejet, earlier this year, to create a drone delivery capability in the country.
The two companies have formed one of the consortia shortlisted by the Directorate General of Civil Aviation (DGCA) to conduct trials on BVLOS drones in India. Zomato, Swiggy, Dunzo, Flipkart and others will also be trialling their craft in other consortiums.
Kapil Bharati
Transition Robotics is Delhivery's third big acquisition this year. The company had previously acquired software-as-a-service (SaaS) platform Primaseller in March to strengthen its long-term goal of becoming an operating system for commerce in India.
It acquired Spoton Logistics five-months-later to strengthen its customer relationships and service quality, professional management and technology and engineering.
For more information