By Chris Stonor
Gadfin, the Rehevot-based drone company are setting-up a trailblazing solution to combat the Covid-19 pandemic for the Israeli people, reports jpost.com.
The company are in the midst of preparations for delivery of Covid-19 vaccines and are fitting its drones with a delivery-compliant compartment that can maintain -80 centigrade cooling for as long as three hours.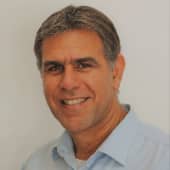 Eyel Regev, the Gadfin CEO, said, "Imagine if all hospitals and medical labs from the Dan in the North to Eilat in the South were able to transfer refrigerated medical cargo economically within minutes. This is our vision." He continued, "Our goal is to build a new kind of 'railroad in the sky' able to deliver supplies from point to point in all weather – safely, quietly and reliably, like never before."
Gadfin are a leading company for autonomous drone delivery services between businesses, hospitals and work centres. The company was set up in 2018 and became the first in Israel to implement the concept of delivery drones. Last year, the Civil Aviation Authority granted a license to deliver cargo by drones.
Regev said, "We chose the name Gadfin because it is the Aramaic word for wings and illustrates our potential. We called our first drone Spirit 1 which has the ability to take off and land in a vertical position, within a three sq. metre area." Each flight can carry up to 16 vaccinations and another craft, the Spirit X, can hold up to 400 vaccinations. It is ideal for more remote areas of the country.
Regev added, "We can bring benefits of living in the city to the outlying areas, where we can help alter demographics and help the world change for the better."
Visual presentation
https://www.youtube.com/watch?v=p3xAi6v_Q94
For more information
(News Source: https://www.jpost.com)