By Chris Stonor
In a recent collaboration with the Municipality of Turin and D-Flight (an ENAV group company, part owned by Leonardo and Telespazio), Leonardo conducted a series of Beyond Visual Line of Sight (BVLOS) trial flights authorised by ENAC (the Italian Civil Aviation Authority), where a cargo drone weighing 130kg and powered by an electric propulsion system carried loads of up to 25kg, reports a company press release. These demonstrations took place in Turin city.
The project called "Sumeri: Si Salpa!", is the first in Italy for a BVLOS flight over an urban environment and part of a series of experiments that will lead towards a future in which drones carrying hundreds of kilos of goods will be flown up to 50km distance by operators.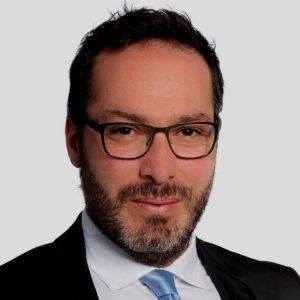 Laurent Sissmann
The trial is facilitated by an air traffic management software platform developed by D-Flight, which provides a QR code registration and release services. The company is also testing a new mobile app that can facilitate mission planning and in-mission tasks. D-Flight offers one of the first operational European software platforms for U-space, allowing traditional aircraft and drones to co-exist in the same airspace.
Laurent Sissmann, SVP Unmanned Systems at Leonardo, said, "Artificial intelligence and automation is enabling us to bring forward exciting new types of safe air operations with the support of ENAC and D-Flight."
The trial incorporated three important aspects essential in the development of innovative logistics services for urban environments.
: The high load capacity potential of a drone
: The high level of automation and advanced capabilities for dealing with air traffic management.
: The benefits to the public including more rapid deliveries, lower costs and reduced pollution due to the drones' electric power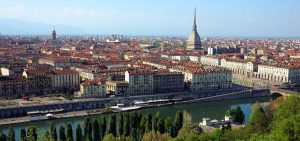 Turin City
Alessio Quaranta, General Manager of ENAC, commented, "The experience gained from the Sumeri project has improved our ability to implement innovative risk methods provided by drone operation regulations. The project is part of a national initiative to develop innovative mobility throughout Italy and is model we aim to export across Europe."
And Marco Pironti, Councillor for Innovation of Turin city, added, "Urban air mobility (UAM) is one of the most challenging 'smart city' technologies to develop. I am very happy to see the Sumeri project is already off to a successful start."
For more information