By Chris Stonor
Drones are taking parcel deliveries to new heights on a remote island where demand is high, through a new service touted as the first of its kind in Japan, reports asahi.com.
Thirty metres above the Seto Inland Sea, a small, unmanned drone glides through the sky after departing from Suda Port in Mitoyo for the Awashima islet four kilometres away. After a seven-minute flight, it arrives at the destination and automatically unloads the package to the ground. As there is only one small, family-run grocery store on Awashima, delighted islanders hope the novel delivery service is here to stay. Resident Takeko Asakura, enthuses, "It will prove to be of great help if a wider variety of products become available for delivery."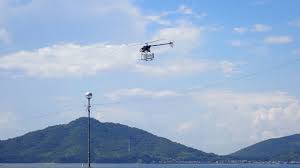 Kamomeya Inc., a drone start-up based in the prefectural capital of Takamatsu, launched the service in August for the tiny island community, which has a population of 170 people. Delivering a package costs just 500 yen (USD4.45). If a customer places a shipping order in the morning by phone, so long as there is no inclement weather, the goods will reach them later that same day.
A local convenience store operator has partnered with Kamomeya, offering 40 kinds of items that can be delivered, including instant noodle cups, sweets and pet food. But only a package of up to 1 kilogram can be flown to the island at a time.
Although drone trial flights for commercial purposes have been carried out nationwide, Kamomeya President, Masato Ono, said he believes it to be the first time a private business has relied on an unmanned aircraft for transportation on a full-fledged basis in Japan.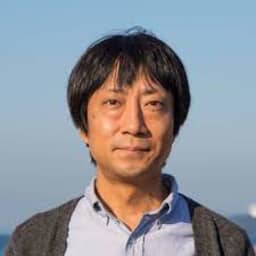 Masato Ono
Ono, who comes from Mitoyo, worked for a company affiliated with the mobile carrier NTT Docomo Inc. before he became a freelance internet service engineer. He decided to set up his own company eight years ago when he relocated to a remote island in the Seto Inland Sea after volunteering for an international art festival there. On this far-flung islet, Ono found that the ferry ride to make a typical daily shopping run would take half a day.
After being inspired by an Amazon Prime advert about potential drone deliveries, he sought out manufacturers of radio-controlled planes and phoned them. Eventually, one suggested Ono should co-construct his own drone on following this company's instructions.
The owner said if Ono agreed, he would waive the design fee so Ono would only have to pay the material costs. Over the course of a month, Ono learned how to build and operate such a craft. He commented, "Unless the president had found my project interesting and worked with me, I would not have been able to become what I am today."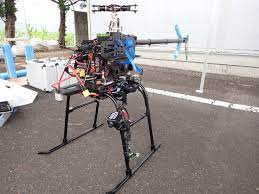 After various trials, Ono managed to attract investment and began the shipping service three months ago after developing a business plan. His biggest challenge is overcoming the elements. The drone can only operate about 20 percent of the time due to bad weather.
If this challenge can be resolved, his drone delivery business could also take off elsewhere. Ono is looking to introduce a craft more resistant to stormy weather and can fly with a larger payload of up to 5 kg.
Footnote
There are more than 400 remote isles with people living on them in Japan. Islanders are finding it increasingly difficult to access parcel delivery and goods services.
For more information
(News Source: https://www.asahi.com) 
(Top photo: A Kamomeyadelivery drone at Mitoyo, Kagawa Prefecture)