By Chris Stonor
Japan Aerospace Exploratory Agency (JAXA) and Yamato Holdings have announced a partnership on a cargo pod for an electric vertical take-off and landing (eVTOL) aerial vehicle, reports akihabaranews.com. The two companies are collaborating to design and evaluate the aerodynamic shape of a heavy and large-sized PUPA 8801 pod.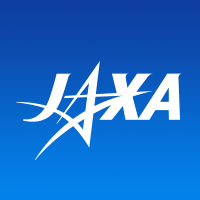 PUPA 8801 is a 400 kilogram payload-class variant of the PUPA (Pod Unit for Parcel Air-transportation) series which Yamato has been developing, which is either attached to existing ground transportation systems for conventional load units or externally placed on an eVTOL craft.
During ground transport, the pod must follow existing cargo unit size standards and be as rectangular as possible in order to maximise its capability. If attached to eVTOLs, the pod also requires a high aerodynamic performance as well as be designed for quick loading and unloading. Therefore, PUPA 8801 has to be innovative and differ from traditional aerospace and logistics equipment.
With this in mind, JAXA has provided "expertise in aeronautics and performed a series of computational fluid dynamics-based analyses for improving aerodynamic efficiency, using its high speed fluid analysis tool FaSTAR." While Yamato has created a pod, based on 100 years experience of ground transportation as well as its research in to cargo eVTOL systems.
An initial four months of research has been productive and it is hoped this innovative cargo pod will be completed and ready for market by the early 2020s.
For more information
https://www.yamato-hd.co.jp/english/
(News Source: http://akihabaranews.com)