By Chris Stonor
After the great success of Oranmore, the next Irish town on Manna Aero's drone delivery sights is Balbriggan where the service begins this week, much to the enthusiasm of the local populace, reports 98fm.com.
Balbriggan is a coastal town in Fingal, in the northern part of County Dublin that is approximately 34 km from the city with a population of around 22,000.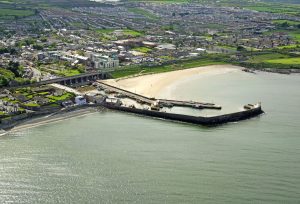 Coastal Town of Balbriggan
This latest drone delivery trial comes on the back of a very successful year long test in Oranmore, County Galway. Manna Aero plans to initially fly five days a week in Balbriggan, delivering goods and general items from local cafes, shops and supermarkets.
Bobby Healy, CEO of Manna Drone Delivery, commented, "While coffees are the most popular order, our craft can carry just over two kilos within a holdall of 15,000 cubic centimetres, so think a takeaway meal for up to three people per household." A coffee can be delivered within six minutes from the moment someone hits the order button.
This next step is part of Manna's plan to operate across Ireland within the next few years and eventually replace all road deliveries with drones.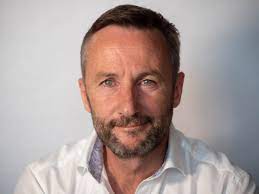 Bobby Healy
Between twenty to twenty five staff will be based in Balbriggan operating the drone delivery service. People can order products through an app and then track the aircraft, before it is dropped off.
Visual presentation
https://twitter.com/realBobbyHealy/status/1458550435187499015
For more information
(News Source: https://www.98fm.com/)