By Chris Stonor
Nordic Unmanned announced this week, it is purchasing AirRobot, a leading German drone company, via acquiring 100 percent of its shares, reports a press release. The acquisition "secures patented world-leading last-mile unmanned delivery technology" and "extends the product and customer portfolio within the Defense & Security business area."
Knut Roar Wiig, CEO of Nordic Unmanned, commented, "The acquisition gives access to a strong and proven portfolio of products and patents. It includes an excellent position in the German defence market and an exciting technological roadmap for the global unmanned last-mile logistics market." He added, "The increased product portfolio within the logistic and defence business areas, will contribute strongly to our communicated 2025 growth strategy."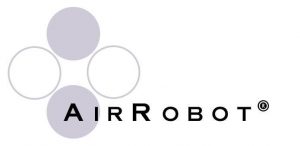 Founded in 2005, AirRobot is located in the city of Arnsberg in the Ruhr region, the heart of the German industrial area. The company possesses a line of proprietary drone systems with more than 16,000 flight hours to date and has grown to gaining EUR2.3 million revenues in 2020 and a profit before tax (EBT) margin of 5 percent. The company is a long-standing supplier for the German armed forces ("Bundeswehr") of both drone systems and Maintenance, Repair and Overhaul ("MRO") services.
During the last 16 years, the company has invested in next generation drones, to position itself for a major on-going defence contract in Germany. The company holds ISO 9001 certification as a drone developer and manufacturer and is fully certified to deliver to German and other NATO forces.
Roar Wiig continued, "This transaction is in line with our announced strategy of consolidating the fragmented drone industry in Europe. It builds on the strong and booming defence industry relationship between Germany and Norway following the joint submarine programme recently agreed between the two nations. With this transaction we will be able to serve our current clients within the German and Norwegian governments in an even better manner."
He added, "The acquisition adds revenue, a full operational team and a new CRM pipeline for Nordic Unmanned from day one. Long-term, AirRobot will give us the realisation of the patented concept for last-mile logistics, placing Nordic Unmanned as a front runner in the global unmanned logistics market. I highly recommend those with an interest in our industry to view the AirRobot video available online, highlighting this truly revolutionary and scalable concept."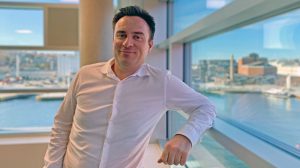 Knut Roar Wiig
The transaction is 80 percent cash and 20 percent Nordic Unmanned shares, for a total value of EUR4.45 million. The shares serve as escrow for the seller's guarantee obligations for 18 months. AirRobot then has the option to choose between shares or cash at release of the escrow. An additional EUR500,000 in cash is payable if certain performance targets are met.
Burkhard Wiggerich, CEO of AirRobot, said, "This is the perfect match for AirRobot. As a listed, international company, Nordic Unmanned provides a wonderful platform for further growth, based on our strong technology platform and our position in the German market."
Footnote
Founded in 2014, Nordic Unmanned has offices in Sandnes, Oslo and Frankfurt, and quickly become one of Europe's leading providers of unmanned systems and services, with operations across the continent. The company is ISO 9001-2015 certified by DNV-GL for the operation, maintenance and sales of unmanned systems and sensor technology. Nordic Unmanned is listed on Euronext Growth Oslo (NUMND).
Visual presentation
https://www.youtube.com/watch?v=Rc4hhWzB5KI&t=1s
For more information