By Chris Stonor
Food delivery by drone "is close to taking off" in Pakistan after a trial has been launched in Islamabad, reports gulfnews.com. The company, Foodpanda, is collaborating with Pakistani aerospace company, Woot Tech, to test the service. If successful, the service called "Pandafly" will be expanded across the country.
An initial trial flight was conducted with support from Deputy Commissioner (DC) Office in Islamabad at F-9 park last week. The drone delivered a 2.5kg food package from one end of the park to the other with the help of two riders who loaded and collected the package and distributed food to children of Sweet Homes orphanage who were invited to the event.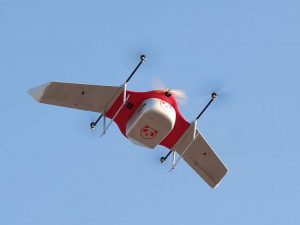 Drone Specifications:
: It can deliver a maximum payload of 5kg at 90 km/h speed.
: The maximum flight distance is about 20km.
: It is allowed to fly 100 meters (300 feet) high.
: Endurance – up to 30 min.
: Speed – 90 km/h.
: Max flight range – 20 km.
: Max payload weight – 5 kg.
: Altitude – 300 ft allowed.
The service will focus on middle-mile drone delivery service which means the craft would fly from one point to another in a straight line, bypassing traffic and other obstacles, to a specified drop-off point where the Foodpanda rider receives and delivers it to the customer.
Dr Bilal Siddiqui,  CEO and tech officer at the drone company, Woot Tech, explained the drone is customised for deliveries of food and emergency medical supplies by having a temperature-controlled mechanism.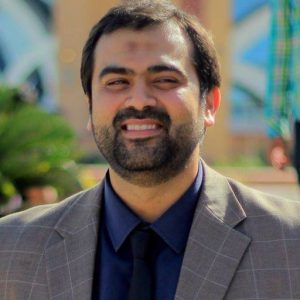 Dr Bilal Siddiqui
The company is working on an assorted deployment of drones including mapping, surveying, intelligence analytics, as well as delivery of packages and has customers in UAE, Saudi Arabia, Turkey, Kenya and Norway. The craft will cut delivery time from 45 minutes in a dense urban area to just 10 minutes. While the USD4-5 car or van delivery cost will be reduced by drone to around USD1.
Nauman Sikandar Mirza, the CEO of Foodpanda, a subsidiary of Germany-based Delivery Hero, commented, "Our drone technology means faster deliveries over longer distances, especially for customers living in peri-urban and remote areas who have limited food options."
He continued, "The initial successful test flight and delivery has been highly encouraging and will help evaluate and address the technical, operational and legal issues before the drone deliveries begin in Pakistan."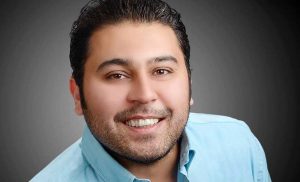 Nauman Sikandar Mirza
The launch of this pilot project in Islamabad paves the way for the commercial use of drones across Pakistan, but it requires an established regulatory framework.
Raheel Pasha Khan, CEO at Woot Tech, pointed out,  "Drones offer new opportunities for services and businesses. This project can help understand the future challenges to devise policies that ensure public safety while integrating the use of drones into Pakistan's airspace."
In March this year, Pakistan's Prime Minister, Imran Khan, approved the formation of an authority to regulate the use of UAVs and boost local production, but the slow process of legislation is not helping local manufacturers.
Visual presentation
https://www.youtube.com/watch?v=-oav3y5LydU&t=31s
For more information
https://www.startany.com/woot-tech
(News Source: https://gulfnews.com)