By Chris Stonor
An initial series of trial drone flights has got underway in Rzeszów, the largest city in southern Poland with a population of 200,000 people, reports a press release.
The release explains, "The project is co-funded by the EU's Horizon 2020 program within the framework of the SESAR Joint Undertaking, an EU public-private partnership that coordinates all air traffic management research and innovation activities." Adding, "Poland is one of four EU countries where the trials are conducted."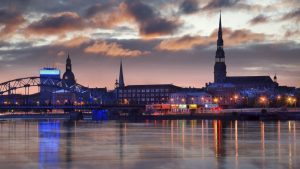 Rzeszów
These flights are being undertaken by Dronehub with support from Honeywell, who is providing equipment and sensors alongside Altitude Angel (software).
The two companies are part of the Uspace4UAM consortium selected for drone flights in urban areas. The countries involved are the Czech Republic, Great Britain, Spain and Poland. The release goes on, "The project aims to enable the safe integration of urban air mobility, including flights with autonomous drones, in the airspace of the European Union."
Vadym Melnyk, Founder and CEO of Dronehub, commented, "Based on the results of our flights over Rzeszów, guidelines for drone travel will be developed, as these craft will become a common sight over European cities in the near future."
By mid-2022, Dronehub will have carried out around 160 flights over the Aviation Valley near Rzeszów, where the company's HQ is located. The autonomous drone trials are for three public services: to provide emergency services with aerial monitoring from accident sites; to take a series of ortho and photogrammetric photos for the needs of public institutions; and to transport AED defibrillators in life-threatening situations.
As part of the Urban Air Mobility (UAM) project, flight safety requirements will be developed, as well as regulations and standardisations to support the development of drone flights in urban space in the EU. The project aims to show-off the technologies of autonomous drones that can be used in cities to improve safety and help security services to manage emergency situations.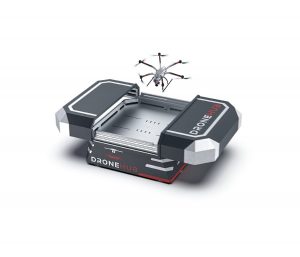 Jakub Węglarz, Project Manager, responsible at Dronehub for the implementation of the project, remarked, "Between November and next June, we will check how drones react to different and rapidly changing weather conditions.  We can adjust both hardware and software to the real city conditions and the needs of public services. Our conclusions and recommendations will be used to help smooth Urban Air mobility deployment in Europe."
Footnote
The Uspace4UAM consortium is implementing a project commissioned by the SESAR Joint Undertaking (Single European Sky ATM Research), which is developing the solutions for delivering smart and sustainable aviation.
For more information