By Chris Stonor
The "silly season" in the UK usually lasts for around two months during the summer season (typically from mid July to mid September) when the media news cycle quietens. Instead, frivolous stories appear from Loch Ness monster sightings to vegetables shaped like phallus symbols to replace the void. This news period is also known as "cucumber time."
Sadly, the drone delivery market has experienced two recent negative revelations during this period that has surprised and even saddened the industry. While we expect a constant flow of positive and optimistic stories lauding the rapid expansion of the market, in just one week, two major disappointments have been announced.
First, the confirmation that Amazon Prime has lost interest in its previously much publicised and vaunted drone delivery service with little hope of it becoming a reality in the foreseeable future.
https://www.urbanairmobilitynews.com/express-delivery/is-the-amazon-drone-delivery-service-now-a-busted-dream/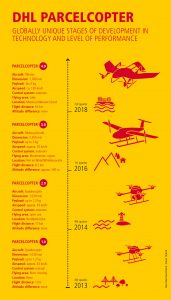 Now we learn that the DHL Parcelcopter service has been dropped or as Monty Python might remark, "'E's expired and gone to meet 'is maker! 'E's a stiff! Bereft of life, 'e rests in peace! 'E's kicked the bucket, 'e's shuffled off 'is mortal coil, run down the curtain and joined the bleedin' choir invisible!!"
The German Welt newspaper broke this sad news quoting DHLs, Alexander Edenhofer, "We are not continuing the Parcelcopter project." That means the Wingcopter medical delivery trial in Tanzania, the collaboration with EHang and all future company drone delivery development is no more. Presumably, DHL has crunched the numbers on home delivery and the real-world data came up with a turkey.
The last prototype that the company developed for consumer drone deliveries was in 2018 after working on delivery drones for five years. Since the Parcelcopter's maiden flight in December of that year, that saw the then-quadcopter transport a small parcel 1 km across the Rhine River, the delivery drone has been modified and improved several times.
In Parcelcopter's last publicised project, DHL teamed with GIZ, a group focused on sustainable development, and drone manufacturer Wingcopter, to supply medicines to isolated areas in Eastern Africa using the Parcelcopter 4.0 drone.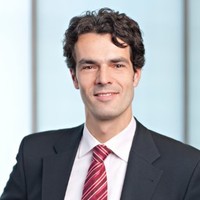 Alexander Edenhofer
Now DHL has resigned to calling this project an impressive (albeit expensive) "proof of concept." Its demise is important as it helps wipe away some of the froth and hype of the present drone delivery market.
Meanwhile, the international logistics giant has been ramping up activity in the middle-mile aerial delivery space. In July, the freight forwarder teamed up with Bulgarian drone manufacturer Dronamics on medium-distance, cross-border and inter-city missions. And just last week, DHL announced the acquisition of 12 battery-powered long-range aircraft from Seattle-based Eviation. A single-pilot plane named Alice, it is particularly adapted to middle-range routes and requires little investment in new infrastructure to operate. DHL says it will use these Alice craft to assemble feeder networks across the US by starting on both coasts with California being the first location.
While delivery drones have a future, away from humanitarian and vital emergency deliveries, a 100kg payload could become the minimum viable delivery size to make the sufficient amount of money required. I am sure Manna Aero would disagree, but then for the Irish start-up, it is all about quantity with up to 75 flights per day, per craft.
Visual presentation
https://www.youtube.com/watch?v=id00S4L0P5A&feature=emb_imp_woyt
For more information
 https://www.dpdhl.com/en/media-relations/specials/dhl-parcelcopter.html