By Chris Stonor
Skyports and Kencoa Aerospace announced today a Memorandum of Understanding (MoU) to implement cargo drone deliveries to and on South Korea's Jeju Island, reports a company press release.
The release says, "The project aims to significantly enhance logistics capabilities on Jeju Island, South Korea's largest island, located approximately 60 miles south of the mainland in the Korea Strait." And goes on, "The agreement will initiate the development of cargo drone delivery capabilities to enable the carriage of critical supplies, including medical provisions, across the island."
Duncan Walker, CEO of Skyports, commented, "South Korea is ripe with opportunity in the advanced air mobility space, and Jeju Island's specific volcanic and island geography provides a unique backdrop on which to demonstrate the benefits of drone logistics. With our BVLOS cargo drone operations, delivery services on the island will be up to six times faster, with carbon emissions reduced by up to 90 percent."
He continued, "Drone deliveries have the potential to totally transform services for residents and healthcare providers, and we're excited to be amongst the first movers in South Korea – and globally."
Kenny Lee, CEO of Kencoa Aerospace, added, "Through this partnership with Skyports, a global technology leader in the AAM industry, we will commence drone deliveries in Jeju Province before establishing AAM infrastructure and expanding into the air taxi industry. Jeju's excellent tourist resources will promote the commercialisation of our AAM services. The strength of this partnership will enable the fastest commercial launch in Korea."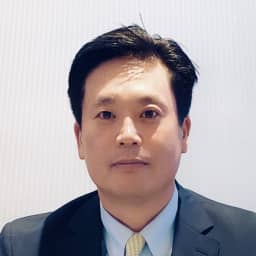 Kenny Lee
As part of the project, Skyports "will undertake a proof-of-concept to demonstrate the benefits and capabilities of beyond visual line of sight (BVLOS) operations on Jeju Island." In addition, the company will also conduct a feasibility assessment of "setting up a cargo drone vertiport and accumulate critical eVTOL operations data ahead of the commencement of commercial operations."
To facilitate the project, Kencoa Aerospace is to provide essential experience of the South Korean AAM ecosystem. The company has already established a drone operation division on Jeju Island to provide local operation headquarters. In addition, Kencoa Aerospace will lead on the recruitment of suitable personnel and establish a critical relationship with Jeju Island governmental agencies to support the commercialisation of cargo drone operations.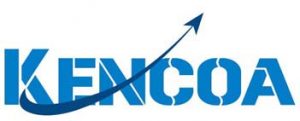 Kencoa Aerospace is partnering with multiple advanced air mobility companies throughout the world to facilitate the creation of AAM networks globally and in Korea. To date, partners include Hanwha Systems, Korean Air, Airbus, Boeing and Lockheed Martin.
For more information