By Chris Stonor
Vantis, North Dakota's Statewide Unmanned Aircraft Systems Network, is collaborating with Thales Group, a French multi-national aerospace company, to form North Dakota's first state-wide BVLOS network, reports a press release.
A state selection committee made up of members from the North Dakota Department of Commerce and Northern Plains UAS Test Site (NPUASTS), which administers Vantis, selected Thales as the long-term systems integrator for Vantis design, operations and maintenance.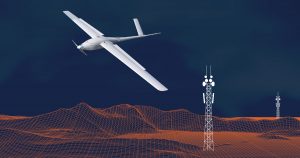 James Cieplak, Program Manager of Vantis, commented, "The company was chosen not only because of their outstanding technical performance and innovative approach to building this system, but because they provide the best long-term value to the state." Adding, "Thales shares our vision for what a partnership of this magnitude could achieve, and for Vantis as the future of the UAS industry."
BVLOS flights is the next critical hurdle for the drone industry to cross over and achieve.
North Dakota Lt. Gov. Brent Sanford, who chairs the Northern Plains Unmanned Systems Authority, explained, "North Dakota continues to be the nation's proving ground for the testing, training and commercialisation of unmanned aircraft systems and this partnership with Thales to build out the first-of-its-kind Vantis statewide network will help cement our state's reputation as a UAS leader."
He pointed out, "Our state's nearly USD50 million investment in this ground-breaking technology is attracting companies, jobs and entrepreneurs and diversifying our economy for the benefit of all North Dakotans."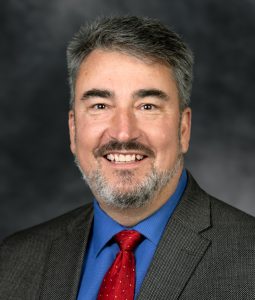 James Cieplak
The release says, "Thales will deploy new communications and surveillance infrastructure in phases across the state and this will be supported then by a Mission and Network Operations Cenrer (MNOC) that uses the State of North Dakota's fibre optic telecommunications network along with robust digital services deployed on cloud-based infrastructure to support operational resilience."
Meanwhile, Vantis infrastructure has been installed at key sites in western North Dakota, where trialling is currently underway. Testing standards were developed in collaboration with the Federal Aviation Administration (FAA) to ensure they are robust, do not interfere with existing manned aviation operations and to prove the safety and reliability of Vantis moving forward.
The release goes on, "Currently, approvals to fly BVLOS must be obtained directly from the FAA on an individual basis. Working with the FAA as the Vantis network is built out and proven will enable any operator who flies on the network to receive the appropriate approvals to facilitate true BVLOS flights – something that does not exist at this scale anywhere in the country. "
Todd Donovan, Vice President, of Thales Airspace Mobility Solutions, Americas, said, "BVLOS operations are the greatest economic driver for sustained commercial UAS use-cases and, until now, there hasn't been any common, or shared-use, infrastructure to support routine BVLOS operations. Ultimately, the approach for unmanned systems with Vantis in North Dakota will likely shape how we approach UAS integration more broadly."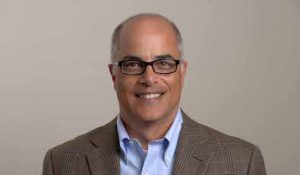 Todd Donovan
As the system matures, Vantis aims to continue its expansion across the state. The strategy targets areas with existing use cases where commercial interests and capable UAS operators intersect, such as the initial stage in North Dakota's Bakken oil fields.
The second stage of implementation will include the Red River Valley, assisting Vantis to support businesses in two of the state's largest metropolitan areas as well as one of the major agricultural regions in the state.
For more information
https://www.thalesgroup.com/en