By Chris Stonor
Vermont-based eVTOL developer, Beta Technologies took another major development step this week when it successfully flew its Alia-250 prototype from a test location in Plattsburgh, New York, across Lake Champlain to the company's HQ in nearby Burlington, Vermont, reports vermontbiz.com.
For any new eVTOL technology, this was not only an important moment for the company's close to 200 engineers, designers, fabricators and assorted other team members, but also for the nascent industry as a whole.
Flown by test pilot Camron "Arlo" Guthrie, who climbed 8,000 ft before crossing the lake, this was a "double achievement" for the company as the FAA does not allow experimental aircraft to fly beyond its base until proven stable enough.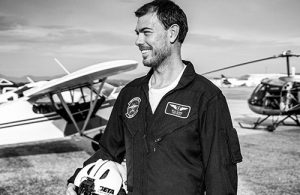 Kyle Clark
A triumphant company founder, CEO, and chief test pilot Kyle Clark said, "Now it's time to bring Alia back to our R&D development centre here in Vermont, to carry on with the work. There's still nobody who has certified or is commercially operating an eVTOL, so the problem to be solved is to make intensely reliable propulsion systems and put them into really smart aircraft configurations." Adding, "That's what we're focused on."
Production versions of Alia will enter service first in commercial, industrial, and military applications as a cargo, utility, and transport aircraft, before moving into the consumer air taxi market.
Other recent milestones for the company include a new personal-best in flight range, employing just three battery packs – Beta expects Alia to have a maximum range of 400 km – and being admitted to the General Aviation Manufacturer's Association.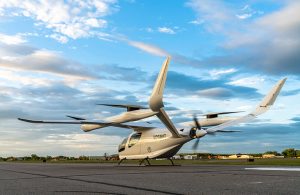 The company is also focusing on what it calls its "ground game" or development and installation of charging stations that allows the aircraft to begin far longer flight trials.
Visual Presentation
https://www.youtube.com/watch?v=f2S4FhCKRn4
For more information
(News Source: https://vermontbiz.com)