By Chris Stonor
UAMN first highlighted this Icelandic drone delivery food service company back in October. Since then Aha is going from strength to strength as the video below shows. Its partnership with drone solutions, Flytrex, is proving successful and is based on a similar business model to Manna Aero in Ireland.
Previous UAMN Article:
https://www.urbanairmobilitynews.com/express-delivery/iceland-leading-europe-in-drone-delivery-market/?utm_source=rss&utm_medium=rss&utm_campaign=iceland-leading-europe-in-drone-delivery-market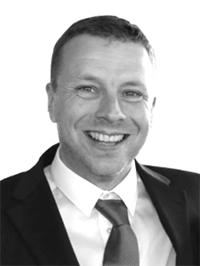 Maron Kristófersson
Maron Kristófersson, CEO of Aha, commented, "Today's consumer desires almost instantaneous deliveries, almost as fast as they can click a button to order.  Our partnership with Flytrex ensures the best, fastest and safest possible drone delivery service for our customers. Reykjavik has been the launch pad for drone advancement."
This expansion of Flytrex and Aha's operations in Reykjavik and especially the ambition to deliver directly to residents' backyards, is a significant moment for the many companies seeking to merge retail with autonomous technology.
The only snag with the Aha service is the strict condition that the purchaser of food "must" get permission from neighbour/s for the drone to fly over their property. Lesson: Make sure you have friendly neighbours! Another problem in "the land of snow and ice" being the drones are unable to fly in bad weather.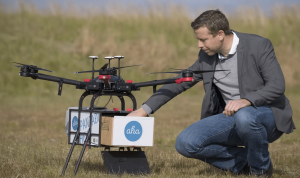 Yet, there are plus points including the flying over of urban areas where the capital, Reykjavik, for example, is a low-rise city, thus making drop-off points and flight far easier compared to a majority of the world high-rise cities.
Watch Video:
https://twitter.com/Ronald_vanLoon/status/1481445436971958273
For more information