By Chris Stonor
France-based drone company, Delair, has seen the light, or in this case, the Hydrone, a hydrogen-powered craft adapted from its operational DT26 drone, reports a company press release.
Hydrogen as a power source is attractive as it's capable of much longer-distance flights compared to its all-electric brethren. Due to the fuel cells, this adapted craft can fly up to three times longer than the best lithium batteries.
Hydrone was financed by the DGA (French Directorate General of Armaments) through the RAPID grant procedure, which assists innovative projects in both the military and civil market. The original DT26 is already BVLOS certified when loaded with its full payload.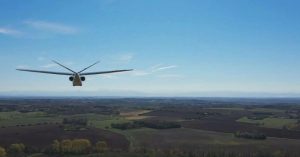 The hydrogen power source includes two parts: the drone and a mini power station to produce the clean fuel to refill it. This station is designed and manufactured by Ergosup, a start-up that develops a high-pressure hydrogen production process allowing on-site supplies.
Hydrone is viewed as an important breakthrough for the drone industry, as it can fly twice the distance of the original DT26 and a similar flight time of a helicopter. Yet, it is silent and discreet, opposed to combustion engine powered drones, and hails a wide range of applications both in the civilian and military commercial markets. Particularly attractive for the latter is the drone does not create a radar signature, which makes it almost undetectable.
Another attractive feature is the Hydrone's green credentials. A one hour helicopter flight, for example, uses 100 kg of kerosene, whereas 1 hour of Hydrone spends just 25g of hydrogen. This reduction of kg eq CO2 emissions comes to around 99.9 percent. And as for cost savings, the Hydrone is between eight to sixteen times cheaper per flight hour to fly.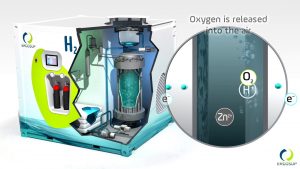 Ergosup
Delair's future vision is to become the European leader of drones for Industry, Security and Defence where duration of flight will be the key to its success.
Visual presentation
https://www.youtube.com/watch?v=xhUjTJXW1Ek
For more information