By Chris Stonor
Barry Koperberg, Founder and General Manager of Wings For Aid, stated this week that Africa is way ahead compared to other world countries when it comes to the acceptance of drones, reports logupdateafrica.com.
He was speaking at the Digital Air Cargo Forum hosted by The International Air Cargo Association (TIACA) in association with the STAT Media Group. He mentioned his viewpoint during a webinar series titled "Drones4Cargo – Are Drones Ready to Take-off For Deliveries – Big and Small?"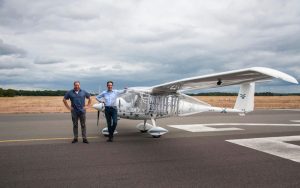 Koperberg said that from the humanitarian point of view, there are 100 million people every year who can be reached by airdrops, whereas 20 million people remain out of access. Cargo drones are a matter of acceptance by the general public, and concurred that humanity "are living in a time where technology has matured. Reaching people in times of need is really of societal value." His company has recently launched a solution for mini-freight carrying 160 kilogrammes.
He said, "We see African authorities working very hard to accept drones and lead the way in their usage." He concluded, "Even though Europe is trying to accept drones, Africa is building a better infrastructure."
Visual presentation (From 6.40')
https://www.youtube.com/watch?v=4k3B1OOonQ0
For more information
https://tiaca.org/cargo-pulse/week-1-digital-acf-recap/
(News Source: https://www.logupdateafrica.com)