By Chris Stonor
ResearchAndMarkets.com  reported recently that global drone delivery services could be as high as USD5 billion a year market. The company's analysis projects that this sector is expected to grow at a significant CAGR of 14.5 percent of value during a forecast period from 2023 to 2030.
Asia-Pacific will dominate this service market with a share of 39 percent by value in 2023. Countries like China, Japan, Singapore, and South Korea being the most prominent regions. North America and the U.S. are expected to acquire a major market share in 2023 due to the increasing demand for fast last-mile deliveries.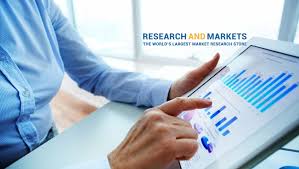 The report says, "The global drone delivery service market has gained widespread importance owing to the growing demand for instant or same-day delivery globally, need of medical supply in remote areas, and contactless deliveries for hygienic purposes." It goes on, "However, consumer acceptance is a major challenge and drone sensitivity are some of the factors that are restraining the market growth."
The report focuses largely on providing market information for delivery drones by covering different segments such as type of drone (based on wing), range, package size, as well as applications and region. In addition to this, the study focuses on the major driving forces, restraints, and growth opportunities.
The major players have been identified on the basis of their revenue generation, geographical presence, and company projects related to this specific market.
For more information