By Chris Stonor
The UK company, L.E.K Marketing, claims that drones may account for 30 percent of same-day package deliveries by 2040, reports bnnbloomberg.ca.
 While the exact market share depends on the planned distribution networks and the comparable cost of road-based delivery,"greater uptake can be expected where low-cost last-mile connection options can interface easily and cost-effectively with drone deliveries," explains the report. While the craft are not likely to replace traditional trucking, they will add to existing logistics systems to avoid increasing road congestion.
Natasha Santha, the report co-author and partner at L.E.K. Consulting, says all the evidence suggests that the commercial launch of eVTOL, in particular, is "just a matter of when".
She continues, "Los Angeles, Paris, China, Singapore and Seoul are some of the most likely jurisdictions for the first launch of commercial passenger services, based on our analysis of the industry, but we are seeing interest in AAMs across the board, including in Australia."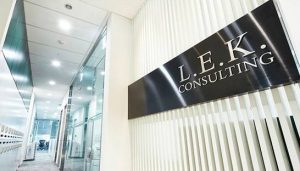 For example, once eVTOL aircraft are certified here and the operator and manufacturing certifications obtained, it will be possible to operate initial commercial flights under the existing regulatory construct. This undercuts the current perception that red tape would prevent eVTOLs from flying within urban and regional environments.
This new industry already has major investment and corporate backing. In 2020, Toyota led a USD394 million support into eVTOL manufacturer, Joby; Volocopter attracted a USD113 million investment; and China-based EHang's IPO valuation has risen four times since being publicly listed last year to USD650 million. Santha points out, there are at least 30 aircraft currently engaging in certification with the U.S. Federal Aviation Administration.
She says, "With that level of investment, it's only a matter of years before we see our first commercial passenger launch, and it may be even earlier for freight, as we have seen in China."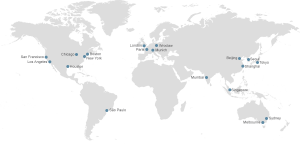 L.E.K Offices Around the World
She continues, "AAM will enhance the transport ecosystem, offering point-to-point connections where surface-based options are congested, circuitous or do not exist, displacing taxi and ride share rather than mass surface-based public transport."
But a number of hurdles remain, including building sufficient scale that it becomes more cost effective than a taxi or van, as well as community acceptance of the aircraft flying above cities and homes.
For more information
(News Source: https://www.bnnbloomberg.ca)
(Top photo: Natasha Santha)