By Chris Stonor
Africa is the trailblazer for medical drone delivery where vast unpopulated and remote regions are the perfect flight path for unmanned craft delivering medical products and samples, reports southerntimesafrica.com.
The latest news comes from the Democratic Republic of Congo (DRC) where today (February 1st), the country launches a drone delivery operation to remote communities in the Equateur Province. DRC's Health Minister, Dr Eteni Longondo, said, "The integration of drones into DRC's health supply chain is a significant step toward equitable access to health care for the country."
He continued, "The commencement of these flights means thousands of children will have increased access to immunisation services. It also means that there is an additional mechanism in place for the upcoming COVID-19 vaccine distribution."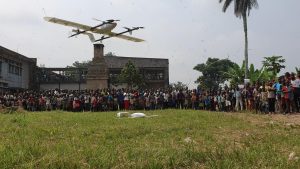 Alongside partners VillageReach and Swoop Aero, the delivery network, currently composed of a fleet of drones covering 22,000 sq. kilometres, will deliver health products routinely and on-demand for 70 hard-to-reach health facilities (25 of which are drone landing sites), serving over half a million people. The drone program will also help to monitor vaccine-preventable diseases such as polio, measles, yellow fever, HIV, and multi-drug resistant tuberculosis, and potentially COVID-19.
The drones, operated by local people trained by Australian drone-powered logistics company, Swoop Aero, have vertical take-off and landing (VTOL) capability, and can fly beyond visual line of sight (BVLOS) at speeds of up to 115km/hour.
Since December, the Drones for Health Program has conducted over 164 flights (82 round-trips) transporting 32kg of immunisation products and personal protective equipment (PPE) for 14 health facilities via seven drone sites and returning with lab samples and reports. Two months of life-saving vaccines were delivered allowing more than 620 children to be vaccinated.
Bobo Boloko Bolumbu
Delivering health products in Équateur Province, a large region in northwestern DRC mostly blanketed by dense rain forest, has been a long-time challenge due to its difficult to access terrain.
Governor of Equateur, Bobo Boloko Bolumbu, commented, "We are the first province in DRC to use drones to address transportation challenges. Much needed health products such as vaccines, masks, and lab samples will now be delivered to remote areas benefiting our communities."
VillageReach has been working with the national and provincial government on an initiative that was launched in 2017 known as Next Generation Supply Chain (in French, it is known as Nouvelle Génération des Chaînes d' Approvisionnement, or NGCA) to create a more efficient, effective supply chain.
Freddy Nkosi, VillageReach DRC Country Director, said, "The supply chain system has now matured to attract innovative solutions, such as drones. And with the pandemic this is incredibly important."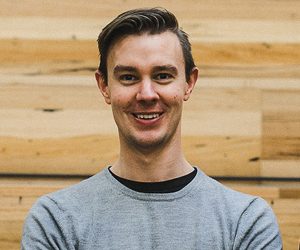 Eric Peck
Part of the funding for such drone operations comes from the Bill & Melinda Gates Foundation, Patrick J McGovern Foundation, Crown Family Philanthropies and Gavi, the Vaccine Alliance.
Swoop Aero, a major drone delivery company involved in the African "Drones for Good" projects was selected through a competitive global tender. Eric Peck, the company CEO, stated, "We are just getting started."
Visual presentation
https://www.youtube.com/watch?v=rCJRZLOEZmY
For more information
(News Source: https://southerntimesafrica.com)