By Chris Stonor
Aussie-based drone delivery company, Swoop Aero, is a collector of awards, and the most recent one is the "2021 Australian Association of Unmanned Systems (AAUS) Humanitarian Achievement Award," reports dronenews.africa.
The accolade was "for availing its drones to the humanitarian medicine delivery in Africa." Swoop Aero pipped Disaster Relief Australia to the prize.
Swoop Aero are working with partners like UNICEF, VillageReach and the Bill and Melinda Gates Foundation to transport medical supplies across remote, roadless and almost inaccessible rainforest in the Democratic Republic of Congo (DRC), as well as other remote areas in Malawi, Mozambique and the Central African Republic.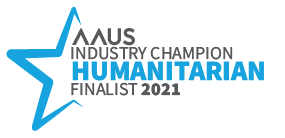 The company operates a sustained medical drone logistics network in Malawi, supporting the national Ministry of Health and Population tackle the Covid-19 pandemic crisis.
In the DRC, where the company recently expanded its operation into the Equateur Province in the North, Swoop Aero is also supporting the government curb and mitigate the resurgent Ebola epidemic.
Eric Peck, CEO and co-founder of Swoop Aero, said, "We are proud to accept the Award. To date, we have improved the accessibility and availability of essential health supplies for over 1 million people across the world from Vanuatu to Malawi, DR Congo and Mozambique."
He continued, "As we continue to scale-up our impact, we remain on track of reaching 100 million people with sustainable drone logistics by 2025. Our platform has been trusted by some of the largest players in global health, including UNICEF, the Bill and Melinda Gates Foundation, Gavi, the Vaccine Alliance, USAID and UKAID."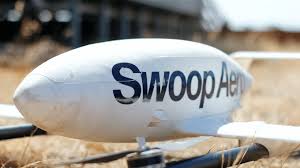 Visual presentation
https://www.youtube.com/watch?v=QjCSAM6vLX0
For more information
(News Source: https://dronenews.africa)