By Chris Stonor
Blade Air Mobility announced this week that it has entered into a definitive agreement to acquire Trinity Air Medical, a nationwide, multi-modal organ logistics and transportation company, reports a press release. The transaction will close next week subject to the usual closing conditions.
This acquisition will turn Blade MediMobility and Trinity in to the largest dedicated organ air transport facilitator in the U.S and is expected to accelerate Blade's revenue growth in its MediMobility business, which presently is growing in excess of 60 percent per year.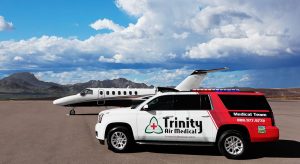 Rob Wiesenthal, Blade's CEO, commented, "Trinity's long-term relationships with organ procurement organisations and transplant centres are a testament to its high-touchpoint approach to organ air transportation, providing seamless solutions for their clients, a perfect fit with Blade's culture of 24/7 availability and mission redundancy."
He continued, "Trinity's end-to-end services integrate air missions with ground transport. Given the existence of landing pads at most hospitals today, we have the ability to immediately replace Trinity's ambulances with helicopters on certain hospital-to-hospital missions, while preparing for a transition to both existing 'last-mile' cargo drones as well as Electric Vertical Aircraft, as soon as they become available."
Blade are to purchase 100 percent of Trinity's capital stock for a price of around USD23 million as well as an additional contingent consideration based on the achievement by Trinity of certain EBITDA growth targets over a three-year period.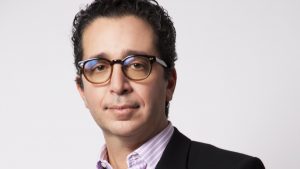 Rob Wiesenthal
Meanwhile, Seth Bacon and Scott Wunsch are to become CEO and COO of Blade MediMobility and have agreed to five-year non-competition agreements. All Trinity employees are expected to remain at the Company, post-transaction.
Seth Bacon, presently CEO of Trinity, said, "Recent advances in organ preservation technology have resulted in consistently increasing demand for point-to-point organ air transport over longer distances. Blade's scale in air transport missions coupled with their aerospace manufacturer relationships, position us to continue expanding this market's share in today's growing market."
Will Heyburn, Blade's CFO, added, "Like Blade, Trinity is asset-light and neither owns nor operates aircraft, thus rapid expansion is not capital intensive. We expect the combination of Trinity's substantial flight volume with Blade's fast-growing MediMobility business to create the largest dedicated organ air transport company in the United States and enable us to secure more dedicated aircraft, resulting in better availability and pricing for the hospitals we collectively serve."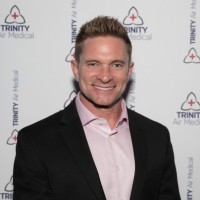 Seth Bacon
Footnote
Trinity Air Medical has headquarters in Tempe, Arizona, and was founded by healthcare professionals who recognized a need for a professional and reliable organ logistics and transportation service.
It is a profitable company and generated revenues of approximately USD16 million last year working with transplant centres and organ procurement organisations in 16 states.
For more information