By Chris Stonor
In Hangzhou, Capital of East China's Zhejiang Province, traffic congestion is a serious problem, so medical workers are seeking new ways to improve deliveries for medical emergencies between hospitals, reports indiaheadnews.com.
Last week, a white, six-axis drone, carrying several blood bags and ice packs, arrived at the Second Affiliated Hospital of the Zhejiang University School of Medicine. The drone took off from the Blood Centre of Zhejiang Province. The flight took less than five minutes compared to some road journeys by medical workers of 30 minutes.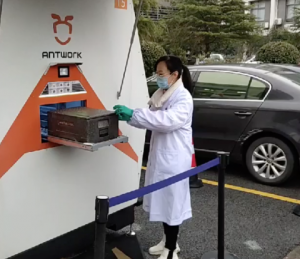 This flight was carried out by the drone maker Antwork Technology, a startup based in Hangzhou, which obtained China's first license for the test-running of drone deliveries in 2019. Dubbed Antwork RA3, the unmanned craft can carry a payload of up to 5kg and has a range of 15 km.
Compared to some drones, the RA3 has a more accurate navigation and higher wind resistance as well as being able to fly in both rain and snow. The craft's container is able to maintain a constant temperature, thus ensuring the quality of blood samples. The craft lands on a specially designed landing station located outside the hospital that can easily fit inside a parking lot or small spaces.
Founder of Antwork, Zhang Lei, explained, "Drone deliveries can transport up to 5,000 ml of blood at a time and costs less than road transportation." Zhang Mao, director of the hospital's Emergency Medicine Department, added, "Drone delivery takes less time due to road congestion. These fewer minutes can save people's lives particularly during an emergency."
Last year, Antwork deployed its drones to deliver emergency medical supplies for county hospitals during the Covid-19 pandemic. It also pioneered drone deliveries of life-saving devices, such as automated external defibrillators for marathons.
After the initial test, Antwork launched all-weather blood delivery trials for other medical institutions in Hangzhou and plans to expand these services to other Chinese cities.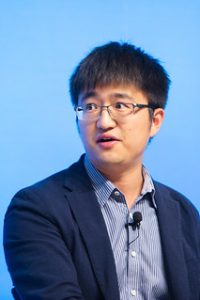 Zhang Lei
Antwork is a business partner of Terra Drone.
For more information (watch video)
https://www.linkedin.com/company/antwork2015/
(News Source: https://indiaaheadnews.com)
(Top Pic: Drone carrying blood samples arrives at the Second Affiliated Hospital)