By Chris Stonor
An American Reno-based drone start-up is co-operating with a health care tech company to offer drone delivery of at-home Covid-19 test kits, reports eu.rgj.com. Partners Flirtey and Vault Health say they aim to reduce the exposure risk and make the coronavirus testing more easily available and convenient.
A spokesperson, says, "Drone delivery of Covid-19 test kits is faster than traditional mail, enabling more rapid results for the customer and reducing the time where a person may have the potential to spread the virus."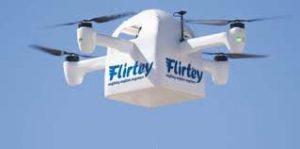 Vault Health produces a saliva test kit that can be used at home while under video-call supervision from a health professional. Deploying drones is another form of distribution and why the kits have been added to the Flirtey drone delivery system in the Reno area. The announcement by Flirtey and Vault Health comes as Nevada, like much of the U.S., is seeing a surge of Covid-19 cases and related deaths.
Jason Feldman, Founder and CEO of Vault Health, comments, "Our shipping and result turnaround time is already rapid, but partnering with Flirtey to make on-demand drone delivery of saliva test kits available, will make it even faster."
Flirtey says that deployment of its drones will assist those who don't live close to on-site testing locations. The company began routine drone delivery demonstrations last December at the Tahoe-Reno Industrial Centre just east of Reno-Sparks. The 107,000-acre industrial complex is best known as the site for the Tesla Gigafactory. It also hosts more than 100 companies, including Walmart, Home Depot, Switch and Google.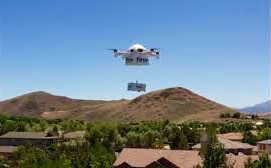 Flirtey made waves in 2015 after conducting the first drone delivery approved by the Federal Aviation Administration. The company also scored a coup when it was picked as one of 10 successful applicants for a Federal program that fast-tracked drone testing.
Visual presentation
https://www.youtube.com/watch?v=7YczsripIlA
https://www.youtube.com/watch?v=a7Tn4YKbdKs
https://www.youtube.com/watch?v=yiOHnVKjCkY
For more information
(News Source: https://eu.rgj.com)