By Chris Stonor
Doosan Mobility Innovation (DMI) recently carried out a successful deployment of hydrogen-powered drones to deliver humanitarian aid to the top of Mount Hallasan, South Korea's highest mountain located on Jeju Island, reportseetimes.com. Longer-acting than battery-power, the two hour lasting hydrogen-powered craft delivered PPEs and medical supplies.
In a recent interview with EE Times, Jiwon-Yeo, a spokesperson from Doosan Mobility Innovation, explained how the use of hydrogen-powered, long-distance drones, is allowing commercial monitoring of large regions. She said, "When carrying out a similar mission using a battery drone, more than six replacements were required. Due to the high energy density of hydrogen fuel cell, which is 3 to 4 times greater than traditional batteries, the hydrogen fuel cell is a more efficient and effective energy source."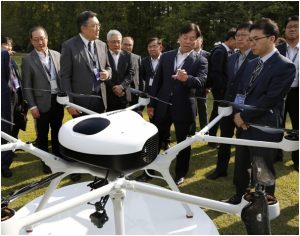 The increased flight time, coupled with rapid refueling, opens a wide range of new business possibilities for companies using drones for offshore platform inspection, search and rescue operations, high-quality aerial photography, precision agriculture, deliveries and more.
Jiwon-Yeo continued, "DMI provides a complete hydrogen system in which filled cylinders are shipped to customer sites. Users would just need to replace them, which takes about a minute." Adding, "Our tanks passed not only tests required to obtain hydrogen tank certification but also a variety of safety tests that are most similar to drone flights."
DMI plans to diversify its product lines according to power capacity. Jiwon-Yeo pointed out that the company will soon be developing products with various capacities, ranging from the 1.5kW hydrogen fuel cell power pack that should be released next year to the 10kW power pack, and will be launching matching drones for each power pack.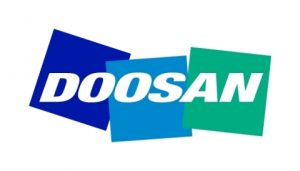 Various drone-delivery companies like Google, Amazon and Alibaba have shown interest in the potential of launching a delivery service using hydrogen-powered drones.
 Visual presentation
https://www.youtube.com/watch?v=r_NW7pV3760
For more information
https://www.doosanmobility.com/en/
(News Source: https://www.eetimes.com)