By Chris Stonor
The Washington Post published an enterprising feature this week highlighting how drone delivery company, Draganfly and its healthcare partner, Coldchain Technology Services, are poised to deliver Covid-19 vaccines to rural and more remote areas of the U.S.
Although more than one-third of Americans are fully vaccinated against the virus, millions of people still have not received a first dose. Reasons vary from not wanting a shot or deciding to wait, while a third group represent those living in more remote areas who can't reach a vaccination centre. These may include people working on oil rigs in the Gulf of Mexico or living in rural areas far from the nearest doctor's office or pharmacy.
Draganfly, based in Saskatoon, Canada, has been around since the 1990s and is poised to begin trial flights with Covid vaccines in the State of Texas next month in partnership with Coldchain, a health-care supply chain management company.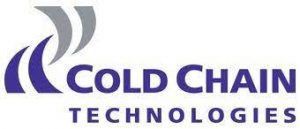 Wayne Williams, executive director of Coldchain, whose HQ is located in Spring Branch, Texas, commented, "If I have to get a lifesaving vaccine to somewhere that's about 300 miles from here, I have to find a courier, get them on the road, and it can take up to seven hours to get it delivered. If I put the package on a drone, I'm still able to track it, and it gets there sooner and for a lot less money."
Last week, Coldchain announced plans to spend USD750,000 on Draganfly's equipment to ship medical supplies and Covid vaccines on a test basis to nearby locations.
The company will work with the Federal Aviation Administration (FAA) this summer to obtain approval for delivery routes around Texas. This comes after the FAA issued new drone rules in December as a step towards enabling widespread commercial deliveries. Phase two for Coldchain will be to fly the drones farther, Beyond Visual Line of Sight (BVLOS), to trained emergency medical services workers. The company has already developed 12-inch cube-shaped thermal containers to be carried by Draganfly's drones.
Coldchain's temperature-controlled boxes can hold about 600 to 1,500 vials of vaccines, depending on the provider. And they were constructed to maintain the super-low temperatures required by Pfizer for 48 hours, and Moderna for at least 72 hours. Johnson & Johnson's one-dose vaccine can be kept at slightly higher temperatures, between 36 and 46 degrees Fahrenheit, which the containers can maintain for about 96 hours.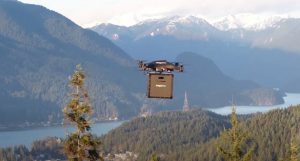 The packages have data collection devices that alert Coldchain to variations in vaccine temperatures. Once the drone makes it to a drop-off site, the recipients can use a smartphone code outside the container to determine the payload's internal temperature.
Draganfly offers a variety of drones customised for specific jobs across education, law enforcement and agriculture. Coldchain says it plans to start vaccine deliveries in Texas with the firm's medium-range drones capable of flying about 372 miles round-trip on one charge.
Draganfly says what makes its plan with Coldchain different is that it has Covid-19 vaccine customers ready to receive deliveries, if testing pans out this summer.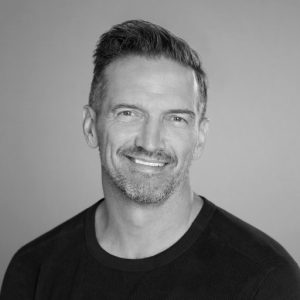 Cameron Chell
Even if the Covid-19 vaccine delivery "takes off" in the United States, the drones will only a play a small part. More than 37 percent of Americans are already vaccinated and studies have shown that about a quarter of people who haven't had a shot don't want one. Yet, drone companies like Draganfly say they're laying the groundwork now so that they can work more swiftly during any future health crisis.
Cameron Chell, CEO of Draganfly, predicts, "This won't be the last vaccine that needs to be distributed and next time as a society, we're going to respond much quicker."
For more information
https://www.coldchain-tech.com
(News Source: https://www.washingtonpost.com)