By Chris Stonor
German start-up, Wingcopter, based in Weiterstadt, is very much in the news this week after securing USD22 million fresh funding from a series A funding.  This finance will greatly help strengthen its position in the race to offer Covid-19 vaccine drone delivery distribution, reports reuters.com.
 Previous UAMN Wingcopter Article:
https://www.urbanairmobilitynews.com/medical-pharmaceutical-transport/wingcopter-announces-raising-usd22-million-investment-via-series-a-funding/
Tom Pluemmer, CEO of Wingcopter, said this week that the company is working on various trial projects for countries located in Africa and Southeast Asia, where it aims to scale up operations to deliver vaccines to millions of people.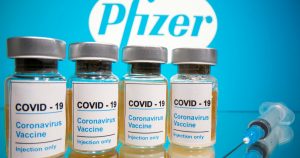 He commented, "Covid-19 is now making it necessary to build the project quickly, but once it's there, we will have a new type of infrastructure that could carry products like medication, blood, lab samples and even normal daily goods."
Pluemmer expects the pandemic to increase acceptance of unmanned aircraft and reshape logistics by transporting medical equipment and supplies quickly and safely while minimising human contact.
Wingcopter is one of several drone start-ups looking to play a role in the delivery of vaccines in regions lacking good storage facilities or a developed transport infrastructure. The company has also received German government funding to build a healthcare delivery network in Malawi and is already training local drone operators.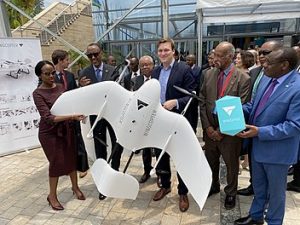 One of Wingcopters's drones can transport about 2,500 vaccine doses a day and the company is seeking partners to build a new craft that could carry up to 1,000 doses per flight.
Meanwhile, competitors such as North American company Draganfly has been picked by Coldchain Technology Services to transport Covid-19 vaccines, while Volansi has partnered with pharma Merck to deliver temperature-sensitive vaccines in rural North Carolina.
Visual presentation
https://www.youtube.com/watch?v=S1LngmJGfV8
For more information
(News Source: https://www.reuters.com)